Meet the Staff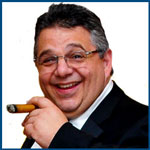 David Garofalo
Owner and Founder of Two Guys
David Garofalo has been a cigar smoker and active in a cigar business for over 30 years. He is the owner, founder and President of Two Guys Smoke Shop in New Hampshire. There are 3 store locations, which are in Salem, Nashua, and Seabrook. Two Guys Smoke Shop is arguably the highest volume independently owned cigar retailer in the world! David sits on the Board of Directors of the (IPCPR) International Premium Cigar and Pipe Retailers, a member of the (TAA) Tobacconist Association of America, (NATO) National Association of Tobacco Outlets, a founding member of (CANH) Cigar Association of New Hampshire and is a proud member of the (CRA)Cigar Rights of America. David owns and operates a mail order catalogue division of Two Guys for over 25 years and is considered by many as an ultimate cigar expert in the trade. David's love and passion for cigars, keen palate, and open personality makes him one of the best in the business.
You may ask what does a person who has been in the business for 30 years smoke, well here is what he smokes and why in his own words:
Atabey is my all-time favorite… ya I know it's expensive but putting price aside, it is simply the best cigar I have ever smoked. Full flavored but not full bodied, very well aged and very complex.

La Gianna was blended by me in 1993 and for sale on October 4, 1994 after the birth of my daughter Gianna. It was blended for my taste and now over 21 years later, apparently my tastes haven't changed because I still love it. Buttery smooth and mild, perfect anytime of the day for me. When I'm looking for a little more I simply go to the Maduro for a little more sweetness and flavor.

Garofalo was made for me by Perdomo, I didn't blend it but they really know what I like and pulled it off perfectly. Nuttyness and creaminess at the same time with a hint of pepper.

Ed Santamaria
Vice President of Operations / Buyer
Ed has been with Two Guys since 1995 but he has known the Two Guys since 1985 when at the age of nine, he would frequent the original store in his hometown of Somerville, Mass with his mother. When Ed started in 1995 the cigar boom was at its height. He was hooked. It's been a long exciting journey for him over that time, full of lots of exciting milestones. The company has grown so much, from the humble beginnings in Massachusetts to the three thriving stores and mail order business in NH. At the height of the boom there were lots of great cigars but there were also lots of bad cigars. Today, Ed believes, we have entered a "Renaissance" for cigars, and that with so many great choices, it's hard to find a bad cigar. Ed is a proud member of Cigar Rights of America (CRA) and an active member of the Cigar Association of NH. (CANH). He counts himself lucky that over the years he has made great friends both in the industry and in the Two Guys stores. As the buyer for Two Guys Smoke Shop, Ed has tried just about every cigar on the market and even some that never made it to the store level. Of the thousands blends he has smoked there are three that he finds himself reaching for more than others. Like many at Two Guys Smoke Shop he is a big fan of Nelson Alfonso's Bandolero, but he also enjoys the box pressed Hermitage from Hammer + Sickle and the Padron
Store Managers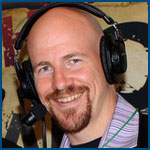 "Mr."Jonathan Barbeau
Store Manager - Salem
Mr. Jonathan was as a customer of Two Guys Smoke Shop for many years and made his way in to a management position when one opened up. Today he overseas things at our Salem location as the store manger. Watch for interesting changes and even more superior customer service as this is Mr. Jonathan's plans. Yes, he likes to be called Mr. and has been the co-host on The Cigar Authority Radio Show for the past 5 years. He knows his cigars! His favorite cigars are the Byron Distinguidos which comes from Nelson Alfosno's Selected Tobacco. A name you might not be familiar with, but you know his work from his design of the Cohiba Behike. Additionally he can be found smoking an Aladino Corojo Reserva almost every mornin and to top things off he looks to the 22N/83W which just happens to be the latitude and longitude of the famous Pinar del Rio region in the island nation.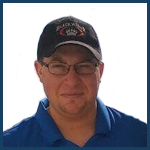 Terry Fournier
Store Manager - Seabrook
Terry received his Bachelor's Degree in Business Management in 2008 and joined Two Guys soon after. He is a Certified Retail Tobacconist, credentialed by Tobacconist University, and has been published in Cigar Aficionado. Terry has stated "We're very focused on customer service and sharing our passion of cigars with others, which isn't all that difficult considering we have the best customers in the world." While Terry enjoy's life simplest pleasures his passion for cigars is represented for his love of luxury. According to Terry the cigar thats above the rest is the Atabey Brujos, and when he isn't smoking that cigar he will reach for Davidoff Aniversario #3 and Padron 80th.
Cigar Specialists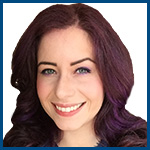 Jessica Furnari
Cigar Specialist / Assistant Manager
Jessica has been smoking cigars with her Father since she turned 18. Having a love for the passion of cigars she came to us looking for a sales position and her knowledge of tobacco impressed us so much that she became the first female cigar specialist for Two Guys Smoke Shop. Since joining the team, Jessica has been named Assistant Manager and can also be found at our Seabrook store early in the week. Like many women, she enjoys the finer things in life and cigars are no exception. As a big fan of Nelson Alfonso's Selected Tobacco it is of no surprise that her frist two choices are the Byron Poemas and Bandolero Travieso. Her go to cigar on a daily basis is the Aladino Santi.

Trevor Merrill
Cigar Specialist / Assistant Manager
Trevor has been a part-time employee for years and he now joins us full time as a recent college graduate. He's been smoking cigars for a long time with his father, and has developed a sensational palate and knowledge over the years. From boutique sticks to legacy brands, Trevor can point you in the direction of something new with uncanny accuracy based on your cigar preference. We invite you to allow him to broaden your horizons with cigars that you might not have experienced to date. Trevor's personal favorite showcases that despite his age he enjoys cigars that are luxurious in stature. He enjoys lighting up Byron Londinenses, Padron Series 1964 Anniversario Exclusivo Maduro and Diamond Crown No. 4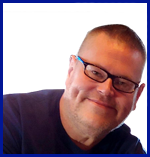 James Cook
Cigar Specialist / Assistant Manager
James has been an avid cigar smoker for 25 years and a member of the tobacco industy for more than a decade. Jim brings his knowledge and expertise to Two Guys Smoke Shop and its customer base in Seabrook, NH. Jim enjoys discussing politics with a good cigar, and his go to smoke is the All Saints Berkey, but he also enjoys Perdomo Habano Sun Grown and Padron 1964.

Matt Bozoian
Cigar Specialist / Assistant Manager
Known as Matty B to his friends, Matt took up cigar smoking to spend time with his father who is avid cigar enthusiast. A running back in High School, Matty B also serves as a High School football coach in New Hampshire, he also enjoys hitting the links on his day off. His cigars of choice are Aladino Cameroon, La Gianna Connecticut and CLE Connecticut

John Cunningham
Cigar Specialist
Funny story about John Cunningham. Proud of his herritage he showed up for an interview in a kilt. Since then we refer to him as kilt-man. He's a giant who's heart is even bigger. He likes those large ring gauge smokes like Asylum 13, Back 2 Back and Big Papi.
Mail Order


Pete Kiro
Saving the best for last, the tiredless work horse of Two Guys Smoke Shop is Pete Kiro who as a minor league baseball player took up the art of cigar smoking and when his career ended due to injury he opened up a cigar shop in the state of New Hampshire. In 2013 he became a member of the championship team at Two Guys Smoke Shop as a Cigar Specialist. With years in the industry Pete will help you find a cigar that fits your profile or help you expand your palate by trying something new. Like David, Pete enjoys a milder cigar having taken one too many fastballs off the noggin. His cigars of choice begin with an Icon of a cigar, the Hammer + Sickle Trademark and the Perdomo made Garofalo with the occaisonal Diamond Crown when he has a chance to kick back at the pool during the summer in New Hampshire.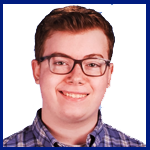 Nick Santamaria
Nick Santamaria is a 3rd generation employee of Two Guys Smoke Shop and the son of our VP Ed Santamaria. Following in the steps of his grandmother and father he is starting from the bottom and has the passion to make his way to the top. While he isn't old enough to enjoy a cigar yet he is a sponge when it comes to obtaining knowledge of the leaf.