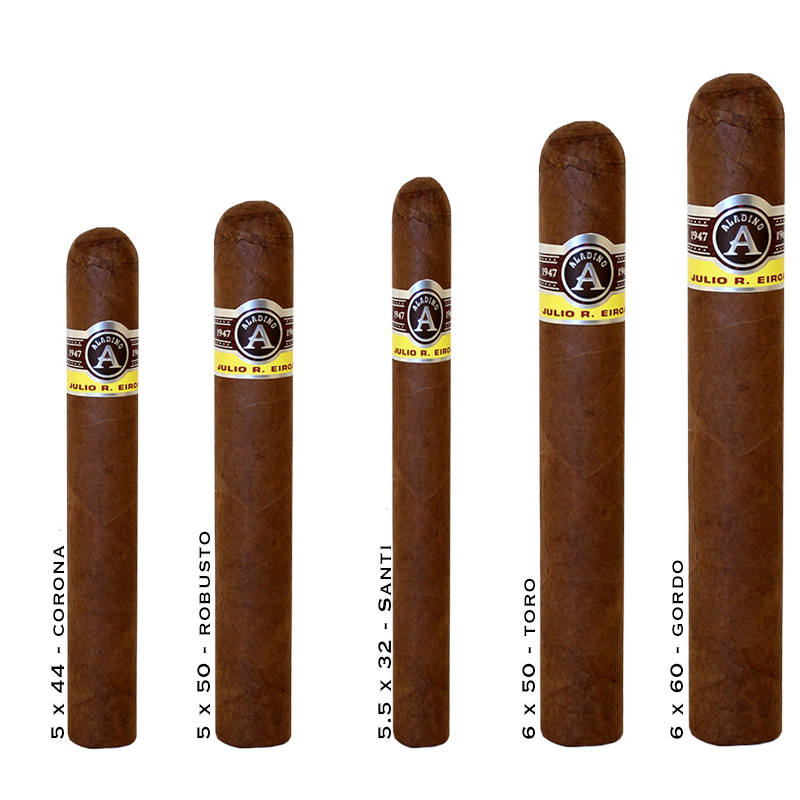 You may remember the name Julio R. Eiroa. If you don't, he has been a tobacco grower and cigar maker since 1962, after migrating from Cuba to Honduras. Julio achieved cigar fame back in the late 1990's with a brand called Camacho that he brought back from the unknown with his son Christian. After much success, Camacho and company was sold off to Davidoff of Geneva almost fifteen years ago, but Julio is back and this time with his oldest son, Justo Eiroa.
Deep in the Jamastran Valley of Honduras sits the Las Lomas Cigar Factory, home to the Eiora's and their new brands including the flagship… Aladino.
Aladino is as an "old school" Honduran cigar. The wrapper, binder and filler leaves create this "puro" Honduran that will take the seasoned cigar smoker back.
Aladino uses the famous Cuban Corojo seed that is no longer used in Cuba. This prized seed is controlled by one man, Julio Eiroa and this particular liga uses 100% Corojo in all sizes.
The name Aladino comes from the name of the movie theater that was turned into his factory where he rolls these cigars. Julio R. Eiroa grows every leaf from his own farms and the cigars are rolled in his factory and distributed by his company JRE Tobacco with his son Justo. It is a personal family project, to create the best yet, and we think they did it.
Named the 2017 Cigar of the Year, the Aladino Corojo has been a best seller ever since...