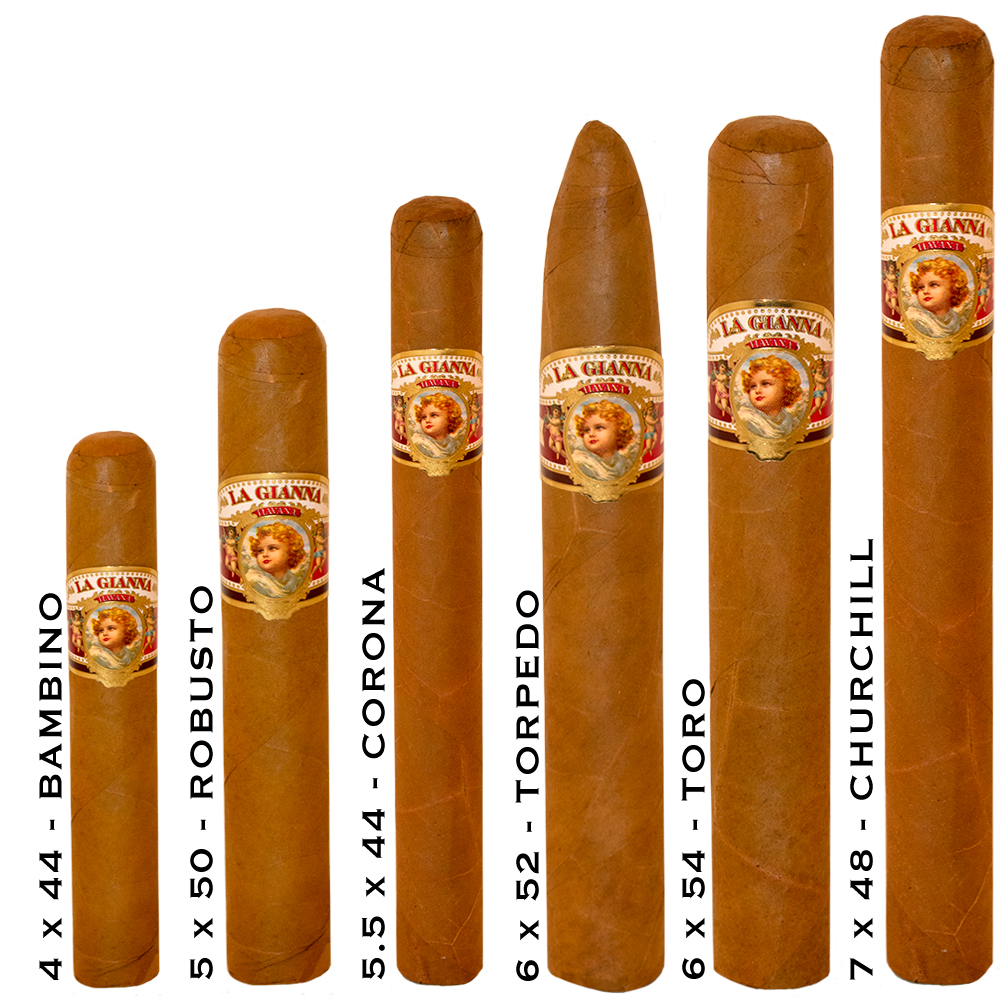 The La Gianna Havana brand first came to market in 1994 and has continued non-stop ever since. Totalamente Hecho a Mano is Spanish means Totally Made by hand using tobaccos from Danli, Honduras and this is where and how La Gianna Havana cigars are born. Danli has been a tobacco source and cigar manufacturing region since 1765, when the Spanish crown established a royal tobacco trading post. This area is a major tobacco growing area and the make-up of this "puro' meaning La Gianna using only Honduran tobacco within its blend.
What should you expect from a Las Gianna Havana cigar? Smooth and buttery with slight salted nuts, a great morning smoke or any time of day for those that like a milder smoke.
Available in six sixes including the Churchill (7" x 48), Toro (6" x 54), Torpedo (6" x 52), Corona (5.5" x 44), Robusto (5" x 50) and the Bambino (4" x 44).