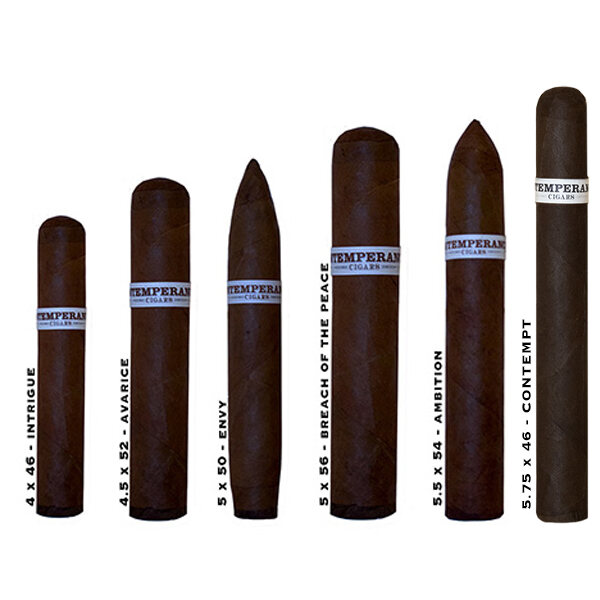 Intemperance comes to us from RoMa Craft Tobac company. Produced in Esteli, Nicaragua at Fabrica de Tobacco NicaSueno.

The branding for Intemperance evokes the history of prohibition and features a logo inspired by a famous artifact of the temperance movement, a propaganda poster/political print produced by a temperance hymnodist, A.D. Fillmore in 1855.
The Intemperance BA featues a Brazilian Arapirace wrapper over Nicraguan binder and fillers. The result is a full body cigar.
Indulge in Intemperance.