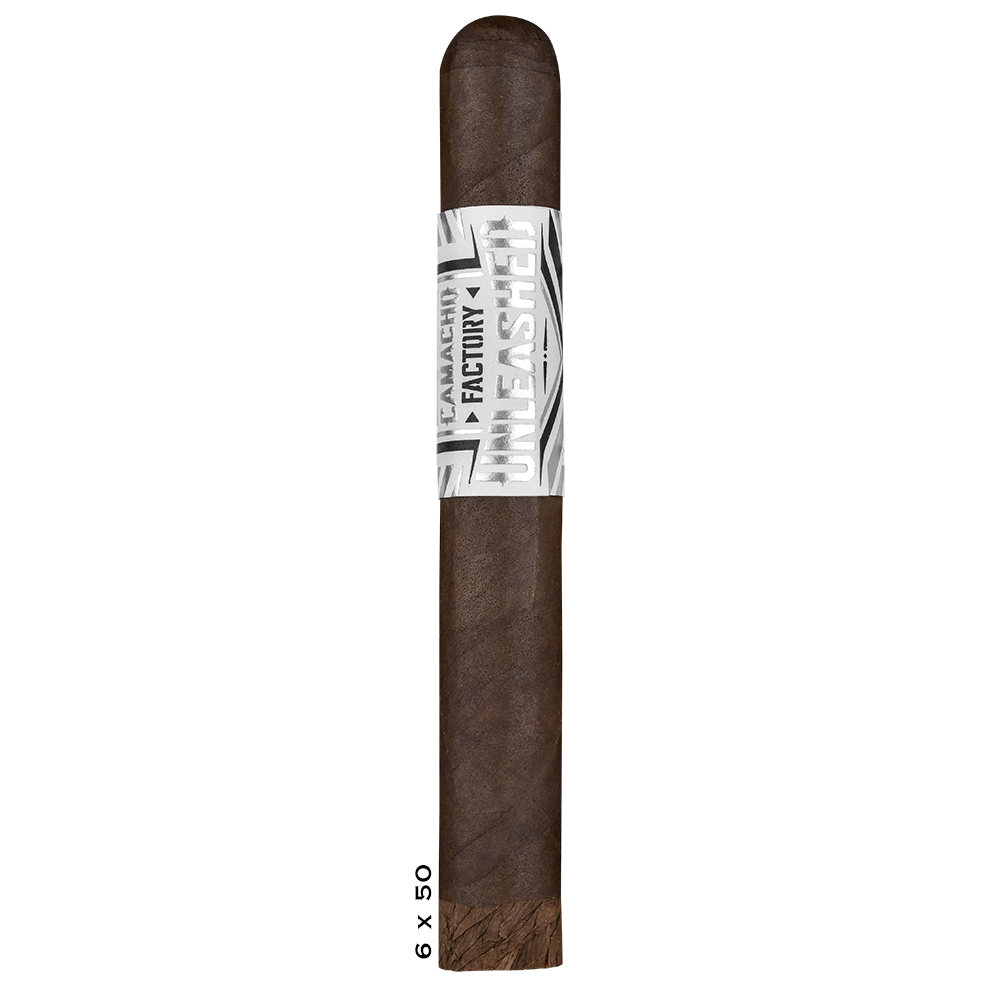 Camacho Factory Unleashed. Manifesting the DNA of "where bold is born," devoted craftsmen took the best their land had to offer and built an experience that bonds you to to the legendary Camp Camacho. They couldn't possibly name a cigar after their factory without packing it with the high-octane strain they have been preserving for over six decades, the legendary Corojo tobacco.
This blend roars strength and character that can barely be contained by the prized Ecuador Corojo wrapper that houses it. The bold intensity and unconventional craftmanship of Camacho's state-of-the-art factory in Honduras is showcased in this multi-regional blend sure to become a staple in humidors across the nation to satify those bold seeking palates. This cigar's unfinished foot reveals the bursting jungle, the brimming falls, the rich soil that created four choice Honduran tobaccos.
This is a nuanced, yet bold smoke made by a brotherhood that understands audacity shouldn't be restrained, only unleashed.