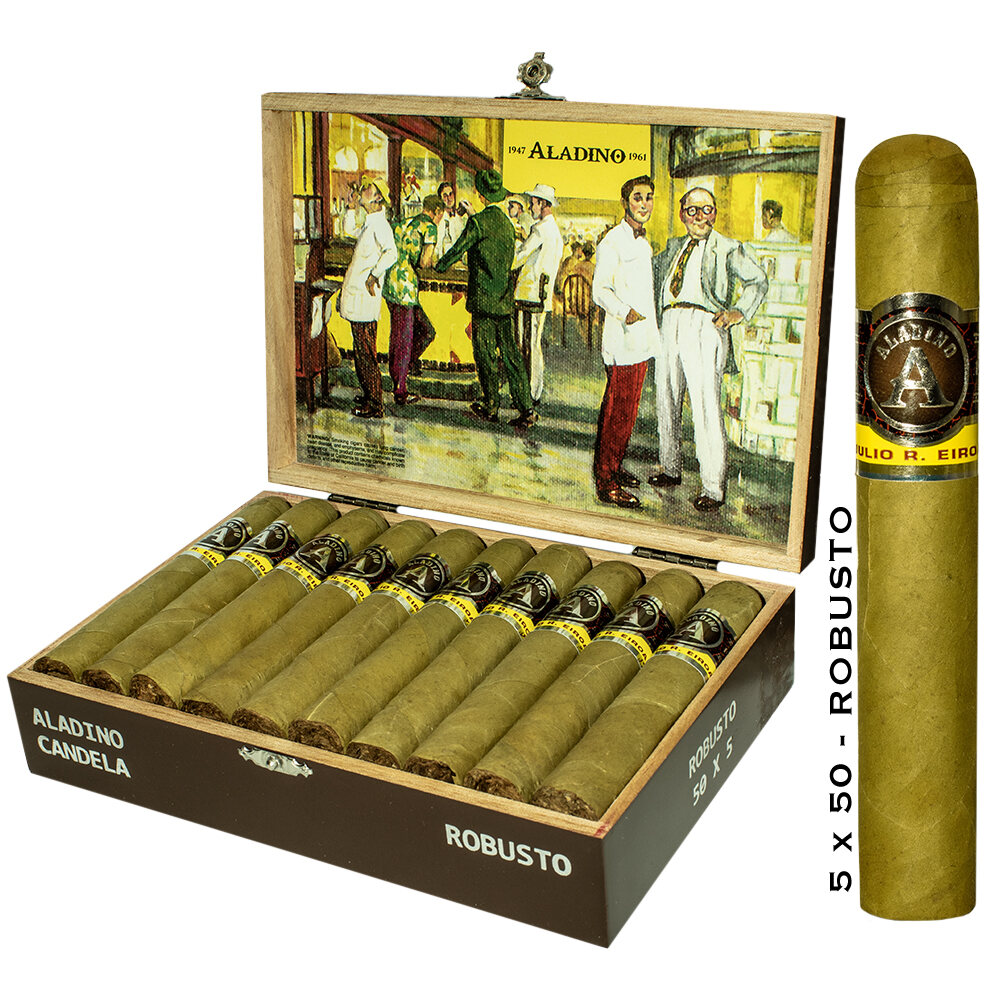 Limited to just 400 boxes, Aladino Candela hopes to bring back the green wrapper. In the 1980's and part of the 1990's, Julio Eiroa was the king of Candela wrappers growing more than anyone in the industry.
This cigar pays homage to that legacy. Grown in Honduras the wrapper spends less time in the curing barn which allows it to lock in the green color which adds a natural sweetness to the leaf. The cigar is rounded out with a Honduran binder and fillers from Honduras including the famous Corojo tobacco grown on the Eiroa family farms.
The result is what you would expect from Aladino. The spice of Corojo, the depth of flavors from a masterful blending job and some sweetness from the Candela wrapper.
With only 400 boxes in existence don't sleep on these!