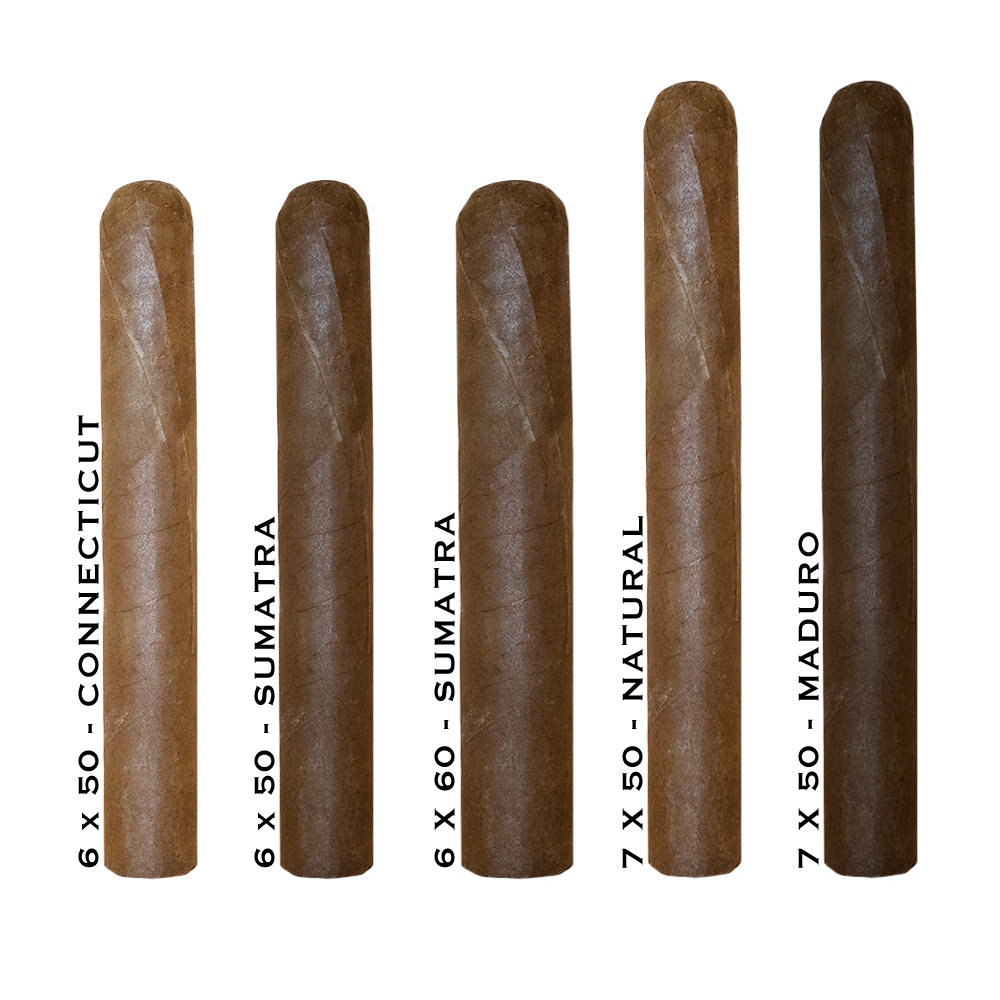 What happens when you team up with one of the best cigar factories in the Dominican Republic and you tell them you want a very good cigars without the pomp and circumstance of a box, band, marketing and advertising? The answer is the Wheel Deal. A simple name, that describes the product to perfection.
A wheel of cigars by definition is 50 cigars and that is what you get here.
Available in four wrapper choices, the Connecticut is mild and smooth wth a creamy finish. The Sumatra offers a bit more strength with notes of coffee and a subtle spice. The Natural is smooth and medium bodied, while the Maduro is full bodied that can be described as rich and flavorful.
At $99.99 a bundle of 50, these $2 cigars would go for five times the price if all the pomp and circumstance was included.