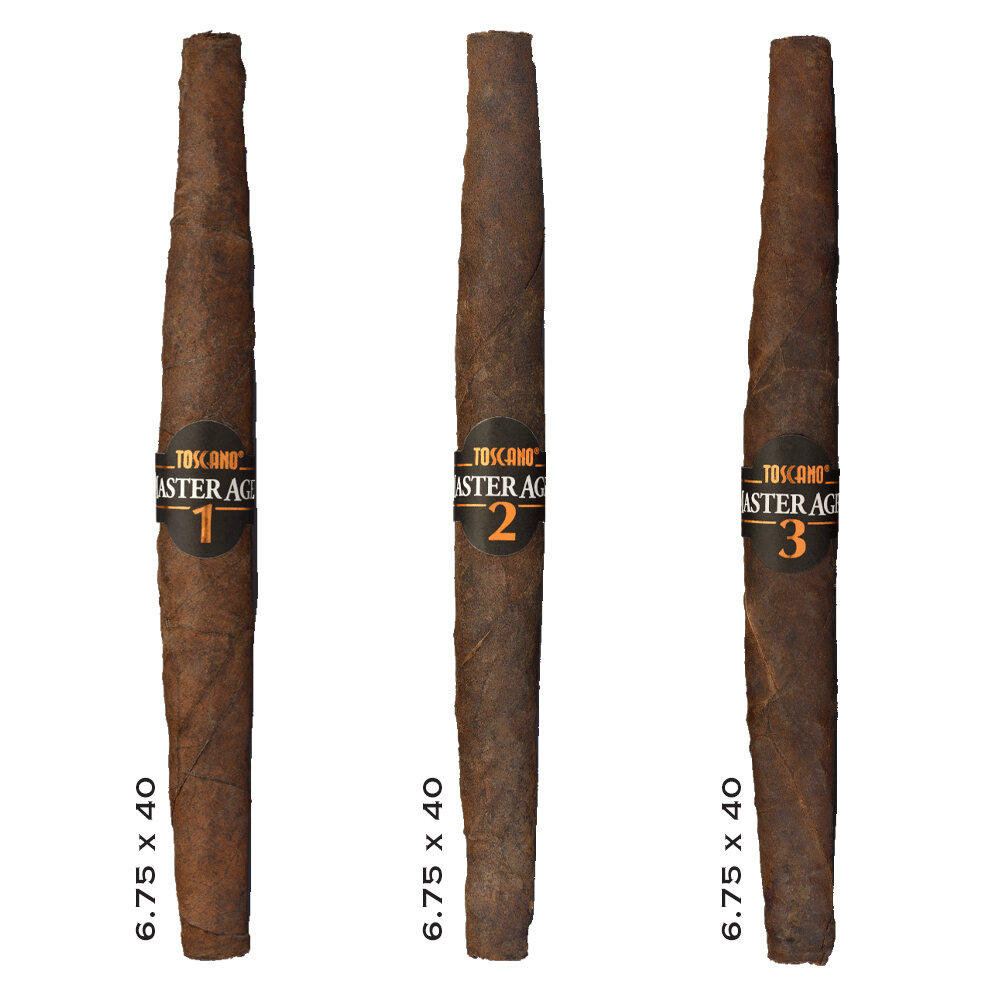 The tobacco used for Master Aged cigars has a longer drying process than the standard TOSCANO® Cigar. Starting from the 5th day of maturation, the product is checked every day for specific humidity and temperature standards, that need to be maintained constantly. The whole maturation process last for at least 360 days in total
TOSCANO® Master Aged series 1's filler is a particular blend 100% Kentucky seed fire cured tobacco grown in Tuscany, Tennessee and Kentucky. The Italian wrapper has a unique fire curing process that gives an intense brown color.
TOSCANO® Master Aged series 2 is a merge of Italian and American quality for a unique and enthusiastic experience. The wrapper of Kentucky Tobacco from Tennessee is selected from the best quality of leaves, fire cured for 30 days with strong essence woods.
TOSCANO® Master Aged series 3 is defined by the exclusive use of Kentucky tobacco from North America. The particular harvesting method, which consists of picking the entire tobacco plant, and an elongated fire cured process, gives an intense dark brown colour to the cigar.
View other Toscano cigars here -=> https://www.2guyscigars.com/toscano-cigars