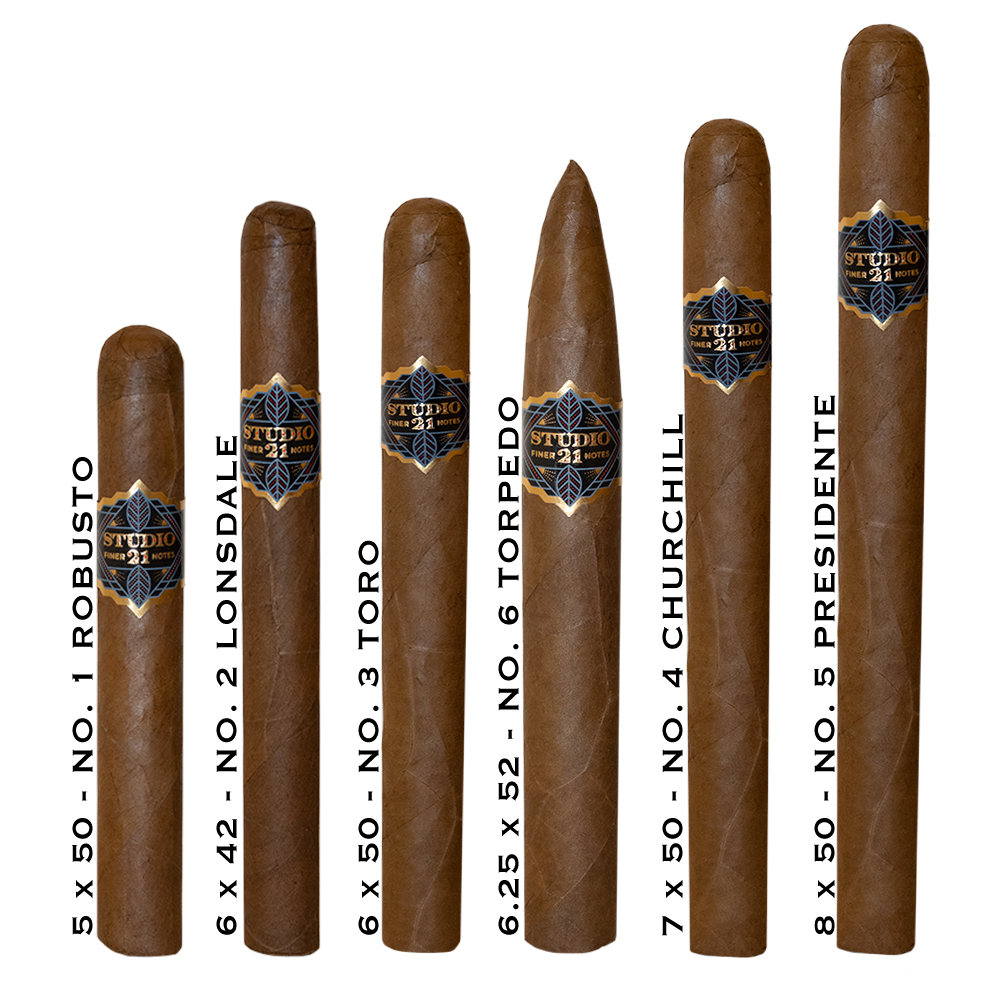 Consider a room known as a studio. A room where craft is King.
Perhaps a record studio where legendary music is composed. A movie studio where great stories are captured frame by frame, or even a woodworking studio where a natural material is perfectly formed into an elegant design.
A studio is also where fine cigars are crafted.
Welcome to Studio 21. Where a very special cigar was created and named fittingly 'Studio 21'.
Studio 21 is Dominican made, using a perfectly selected Ecuador Connecticut wrapper with Dominican fillers and binder. All carefully hand-constructed.
A mellow, smooth, and complex smoke. Created with a dedication to craft that becomes apparent the moment it hits your palate.