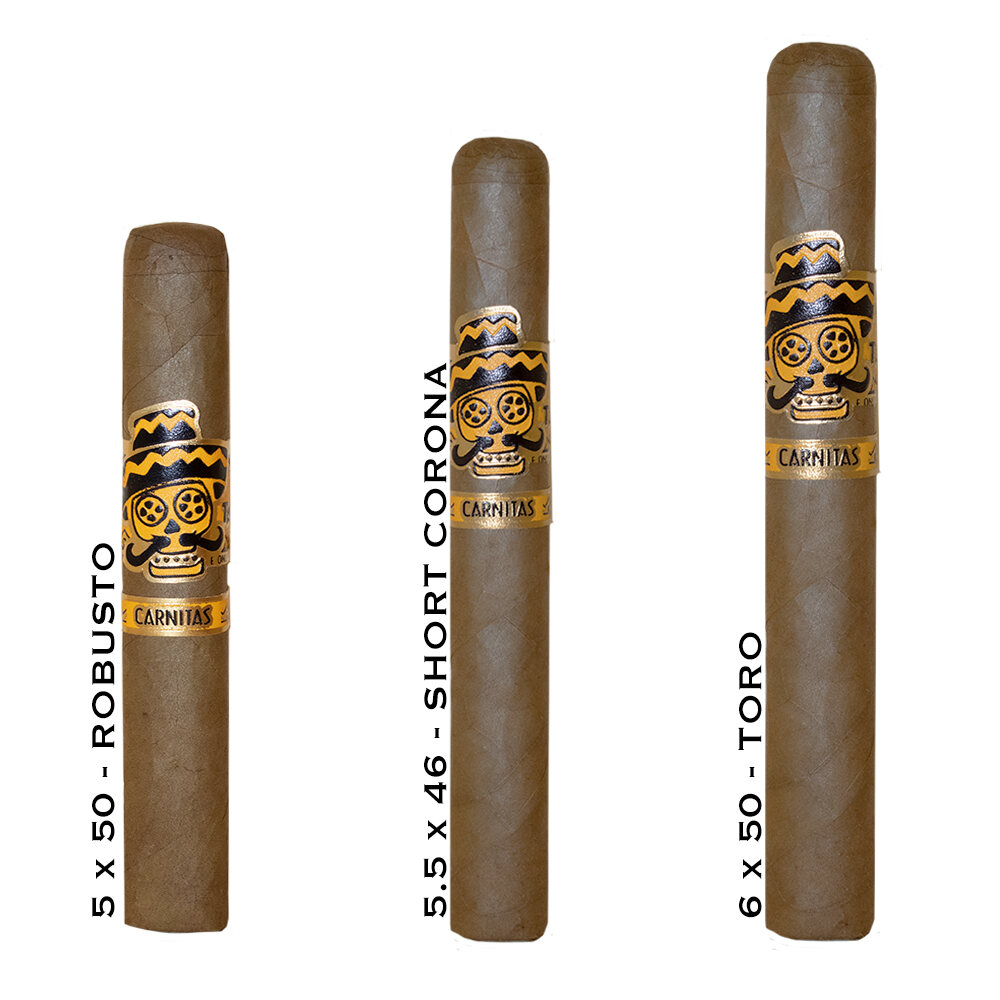 The Rojas Street Taco Barbacoa quickly became a favorite at 2GuysCigars.com by customers and staff. This year, Noel Rojas follows up that success with the Rojas Street Taco Carnitas.
These box pressed cigars feature a flawless Ecuador grown Connecticut wrapper over Nicaragua binder and fillers.
The result is a smooth cigar with notes of cedar, buttered toast and a subtle white pepper. It's a mild-medium cigar you will enjoy time and time again.
Make every day Taco Tuesday with the Rojas Street Taco!
Find the Rojas Street Taco Barbacoa here -=*> https://www.2guyscigars.com/rojas-street-tacos-cigars