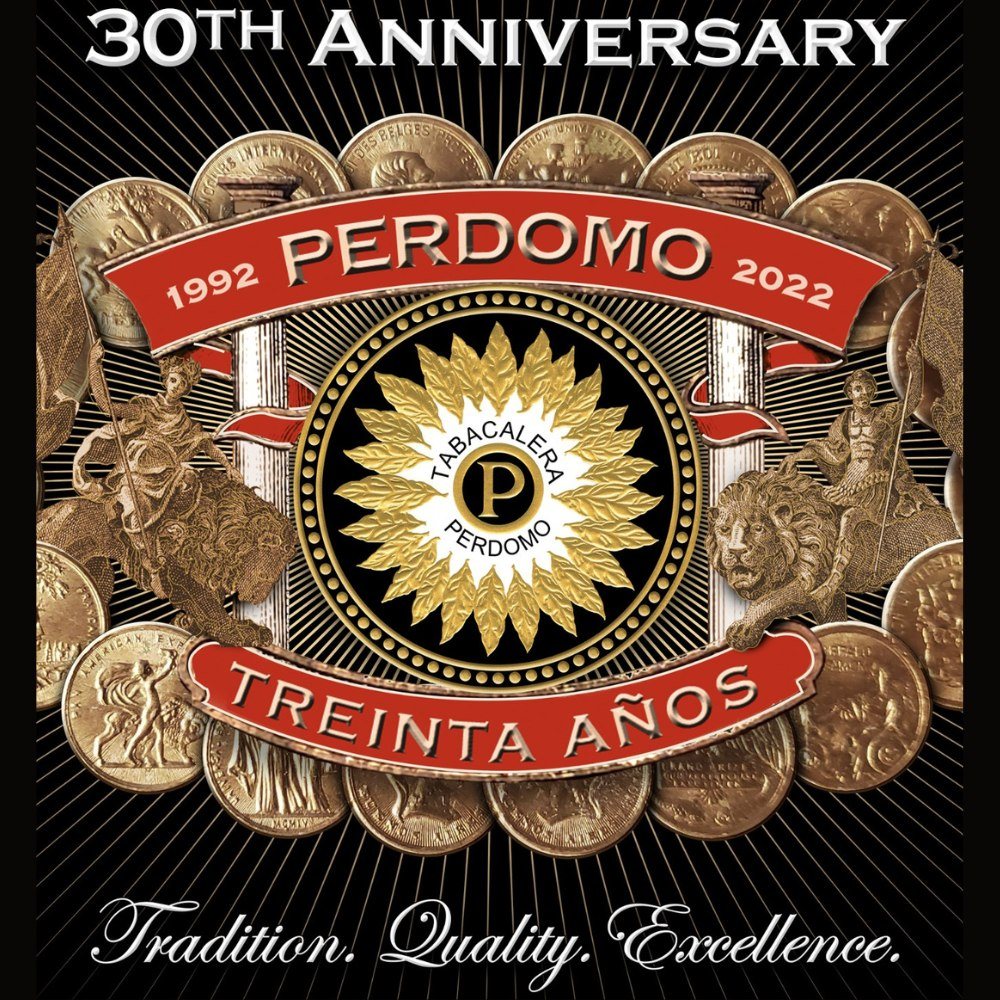 The highly anticipated Perdomo 30th Anniversary lines from Tabacalera Perdomo are a tribute to the brand's legacy. "The Perdomo 30th Anniversary encapsulates not only the essence of our team's dedication to the finest quality and craftsmanship, but it also represents our longstanding commitment to our cherished patrons," states Nick Perdomo, President and CEO. "It is our way of saying 'Thank You' for 30 years of unwavering support. These special cigars are as much a celebration of our loyal customers as it is of our history."
The Perdomo 30th Anniversary is packed in impressive 30-count boxes in five sizes, including Robusto (5 x 54), Epicure (6x54), Gordo (6x60), Churchill (7x54) and Torpedo (7x54).
The Perdomo 30th Anniversary Sun Grown features an elegant 15-year old bourbon barrel-aged Cuban-seed Nicaraguan Sun Grown wrapper which blends perfectly with the 15-year aged Cuban-seed Nicaraguan filler tobaccos, offering a rich, spicy complexity with slight hints of oak and almond on the finish.
You can also check out the Perdomo 30th Maduro Here!
You can also check out the Perdomo 30th Connecticut Here!
These will be hitting the market in November. If you click "Notify Me" below on the size of your choice, we will let you know as soon as they arrive.