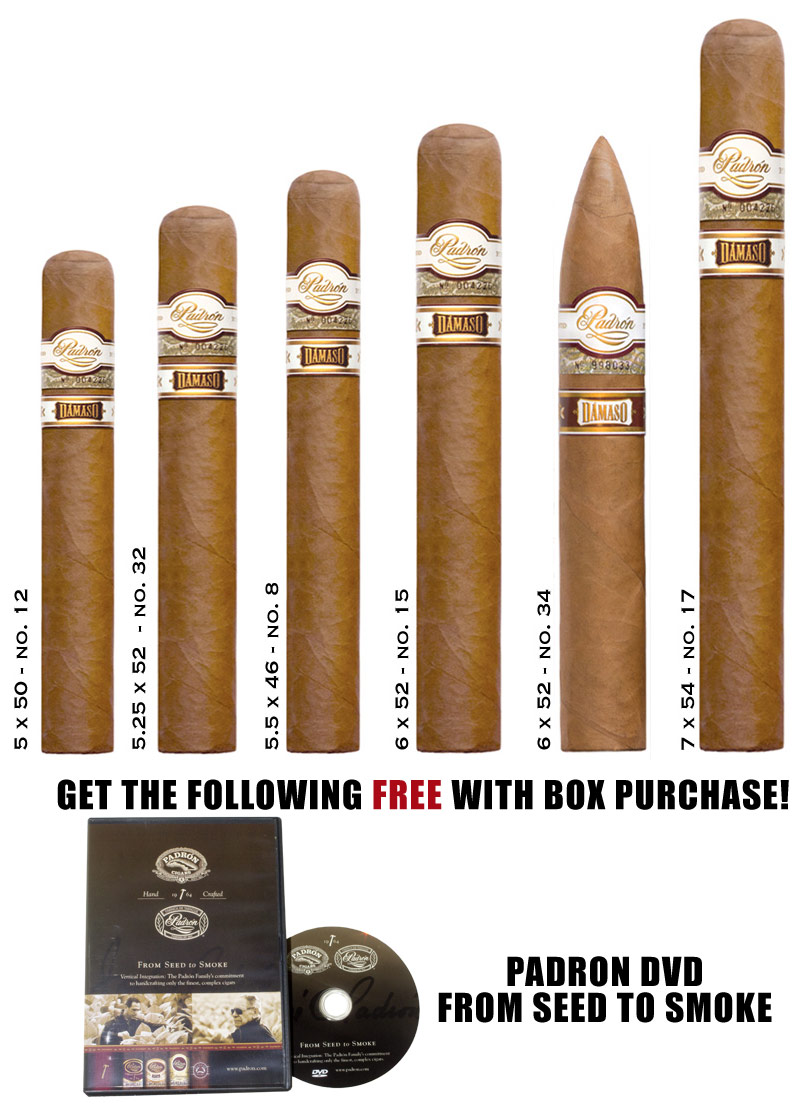 Padron Damaso was named after Jose Orlando Padron's grandfather Dámaso, who was the first Padrón to arrive in Cuba sometime in the late 1800's from the Canary Islands. In Cuba, they called people from there "Isleños". They were serious people who kept their word. Isleños tended to work in farming, and in this tradition their grandfather rented a small piece of land in Pinar del Rio and started growing tobacco. Dámaso was an honest, decent man and a hard worker. He taught the family to honor their word and be humble. These are lessons that have stayed with the Padron family throughout their history. According to Jose Padron It means a lot to the family that they are making this cigar in honor of their grandfather.
The Padron Damaso features a Shade wrapper and is a round cigar, both firsts for Padron.
For those who seek the quality and consistancy of Padron in a milder taste profile.