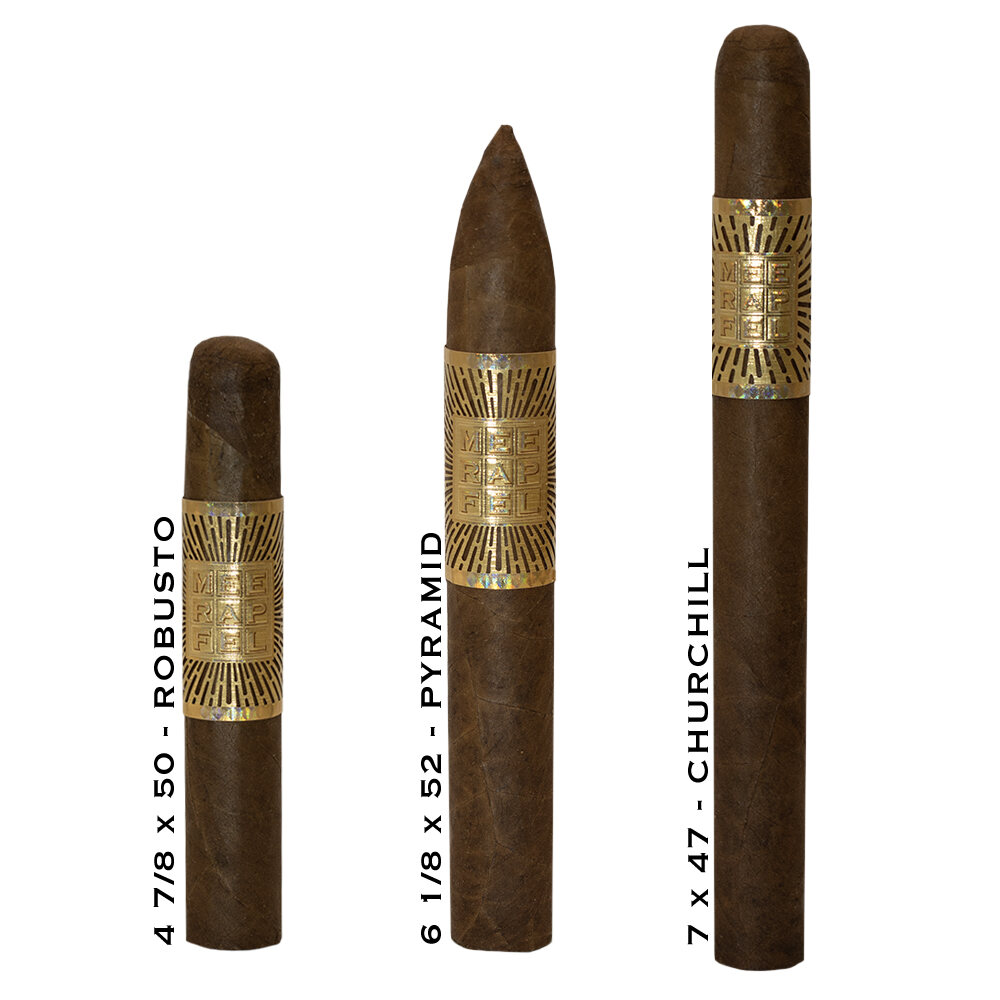 Named after Meir Meerapfel II who launched the Meerapfel cigar factory in the village of Untergrombach, German in 1876.
The Meerapfel Meir comes in 25 count wooden chests, and is limited to only 613 boxes per size per year. While not much about the blend is shared it is believed the wrapper is a very aged Cameroon from deep within the family vaults.
The Meerapfel family is credited with creating Cameroon tobacco in 1969 that is prevalent on many brands today.