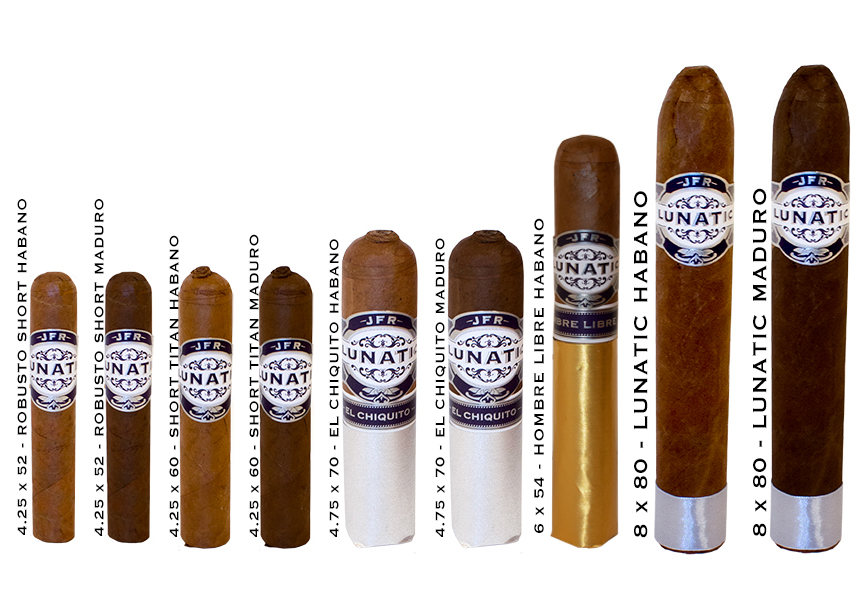 You need to be a little crazy to smoke these cigars.
With sizes as large as 8×80, the Lunatic is blended for those who believe bigger is better... and in this case they are right. Lunatic cigars are made with Aganorsa Leaf tobacco and provide all the great taste and flavor of a "normal" cigar at an incredible value.
It's available in two versions the first featuring a Habano wrapper grown in Ecuador and it features notes of cashews, red pepper, a subtle cocoa with a floral finish.
The second version features a San Andres Maduro wrapper grown in Mexico. It features notes of dark chocolate, leather, black pepper with a delicious espresso finish.
From a traditional 52 ring up the lunacy of an 80 ring gauge this line is sure to please!
Are you Lunatic enough to indulge?