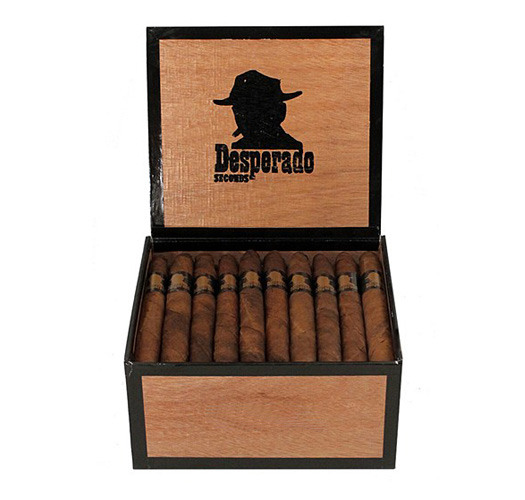 These are not first quality cigars, not seamless, perfect, or spectacular in any way. They are not made with tobaccos aged for 12 years nor have some secret fermentation process.
Even though they don't have a marketing story behind them we think they taste good, smoke well and they are so affordable that it wouldn't kill you to hand one out to a friend or two to enjoy with you.
They'll keep the bugs away and provide you with a nice, inexpensive smoking experience. Made and imported from the Dominican Republic.
Desperate Times call for Desperate Measures, Desperado for when your budget calls for a cigar that tastes good when your wallet is light.