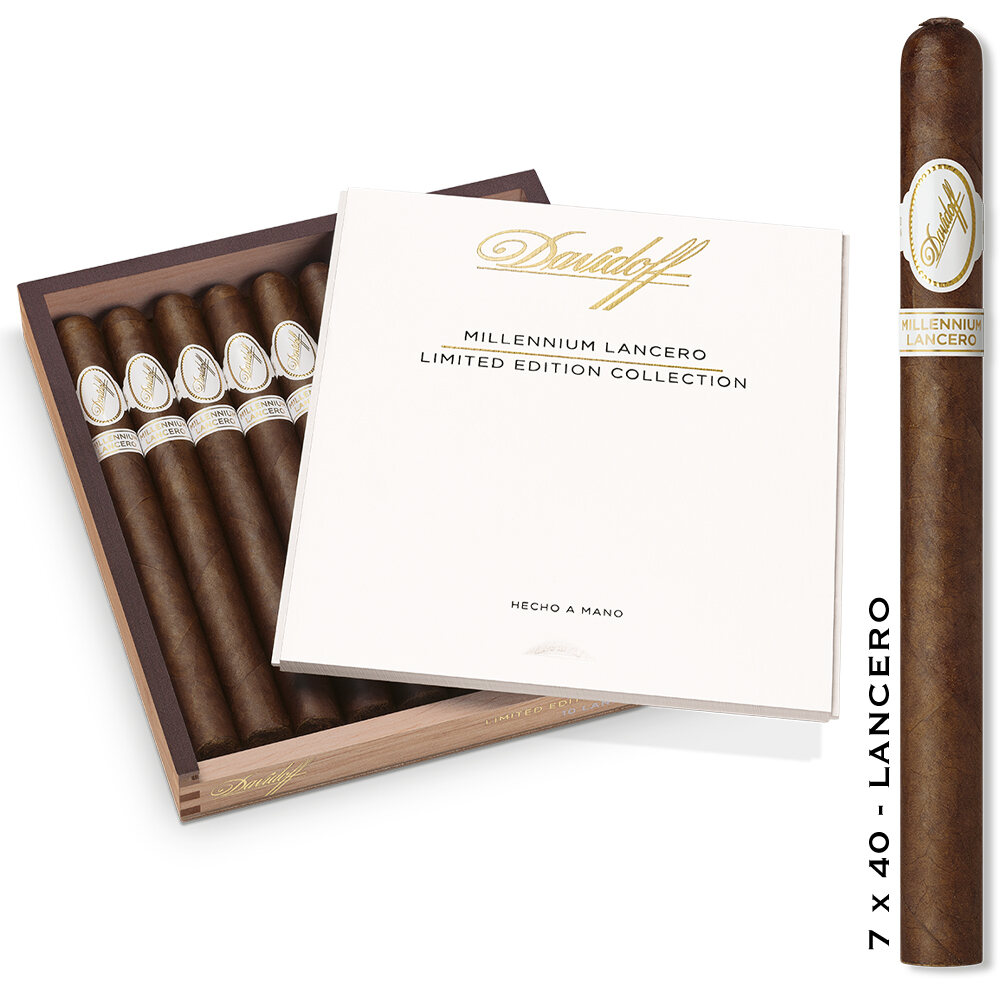 Davidoff's brand history is rich with exceptional cigar innovations and iconic achievements. Amongst these past innovations, the panetela larga with a pigtail, was groundbreaking and caused quite a stir in the cigar world with its excellence in craftsmanship, and its uniqueness. To many aficionados, the cigars from that period are legendary creations they reminisce about. To support the White Band Collection, Davidoff will re-release three iconic White Band formats this year as limited editions. These limited editions will be highly sought after by collectors and aficionados around the world.
« MILLENNIUM LANCERO » LIMITED EDITION COLLECTION
Back in its day, "Millennium Blend Lancero" was the most popular format to fully enjoy the legendary 151 hybrid wrapper. However, it is also the most difficult act to pull off successfully. To marry a small ring gauge with such a generous length required a virtuoso performance from our rollers. Now, a new generation of rollers have brought back this medley of tastes and flavours so a new generation of aficionados can appreciate the craft which goes into the cigar.
For the second release Davidoff brings back this balanced taste experience in the Davidoff Millennium Lancero Limited Edition Collection. Thanks to the expertise of their rollers, this limited cigar is going to be music to the palates of a whole new audience.
The result is a medium-full bodied cigar with notes of oak, coffee, dark chocolate, licorice and peat.
Wrapper: Ecuador 151 Hybrid
Binder: Mexico Sumatra
Fillers: Dominican Republic (Piloto Mejorado Seco, Piloto Seco, San Vicente Visus, Yamasa Ligero)