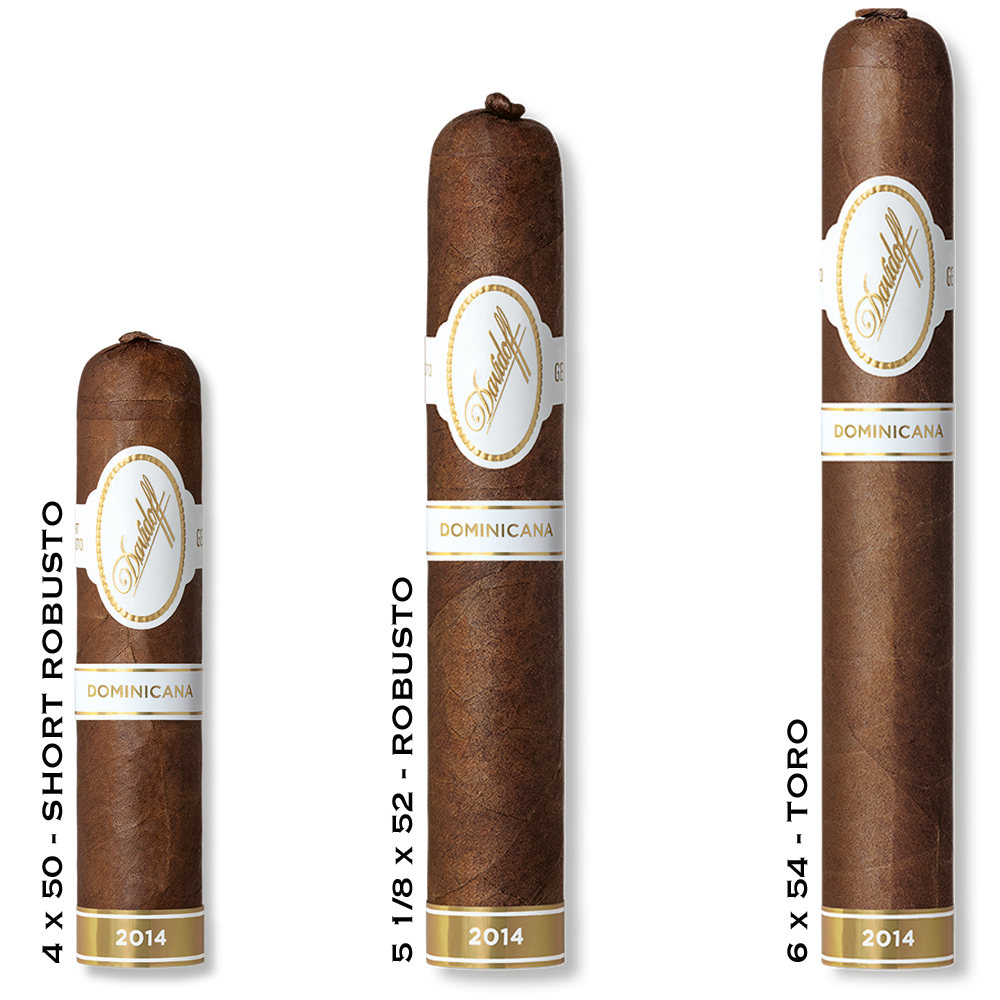 In Davidoff Dominicana you can taste the vibrancy which flows through the people, the art, the music and the soil. The Dominican Republic pulses with intensity. Through the intoxicating, urgent rhythms of Merengue, the world-shaking dance music, to the local art which blazes with bright, vivid colours and into the very ground from where Davidoff Dominicana sprang. Dominicana is the essence of Dominican. And the combination of native tobaccos is as rich as the life on the island. San Vincente Ligero, Piloto Visus, San Vincente Mejorado Visus and Corojo 99 Seco are all characters in a carnival of flavours which play on your palate orchestrated by the Davidoff Master Blenders. This is not a cigar you taste, it's a cigar you feel. A total experience which is totally Dominican.
The Davidoff Dominicana comes in three popular formats: as Toro, Robusto and as Short Robusto. All three of them bear the pigtail cap as a badge of craftsmanship and highlight the blends tobacco harvest through the foot band.
The blend is pulsing with intensity, a deep complexity and providing a carnival of flavors on your palate. To stimulate this Dominican feeling in the cigar, this cigar uses Dominican grown filler tobaccos that have been carefully aged for six years.