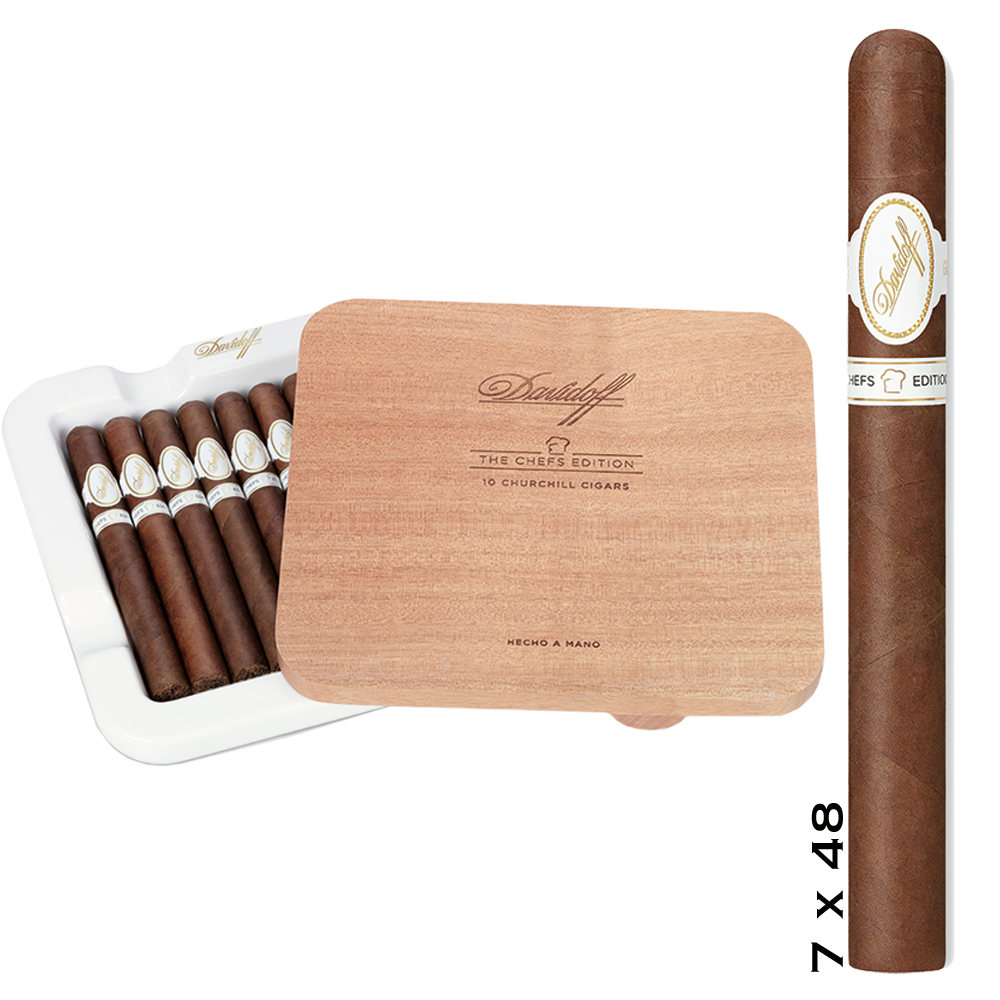 The gastronomy sector is closely linked to the indulgence one can find in a Davidoff cigar. The art of blending, the craftmanship, artisany and effort that goes into the creation of a taste experience are the most important virtues among both the handcrafted premium cigar and the premium gastronomy world.
This year's third Limited Edition links Davidoff's Master Blenders competence to those of the chosen Chefs. This third installment represents the common approach between pure ingredients, local sourcing and sustainability. Translating these methods in the cigar results in using a high percentage of native Dominican tobaccos grown in their tobacco fields. Using the same approaches in the design results in an innovative and multiple-use packaging found in this years Chefs Edition.
The medium strength cigar features a Hybrid 238 wrapper from Ecuador over a San Andres Maduro Seco binder with fillers from the Dominican Republic consisting of Piloto Seco, San Vicente Ligero, Piloto Visus and Hybrid 192 Seco creating a sensory masterpiece like the great chefs who were involved in this prestigious project.