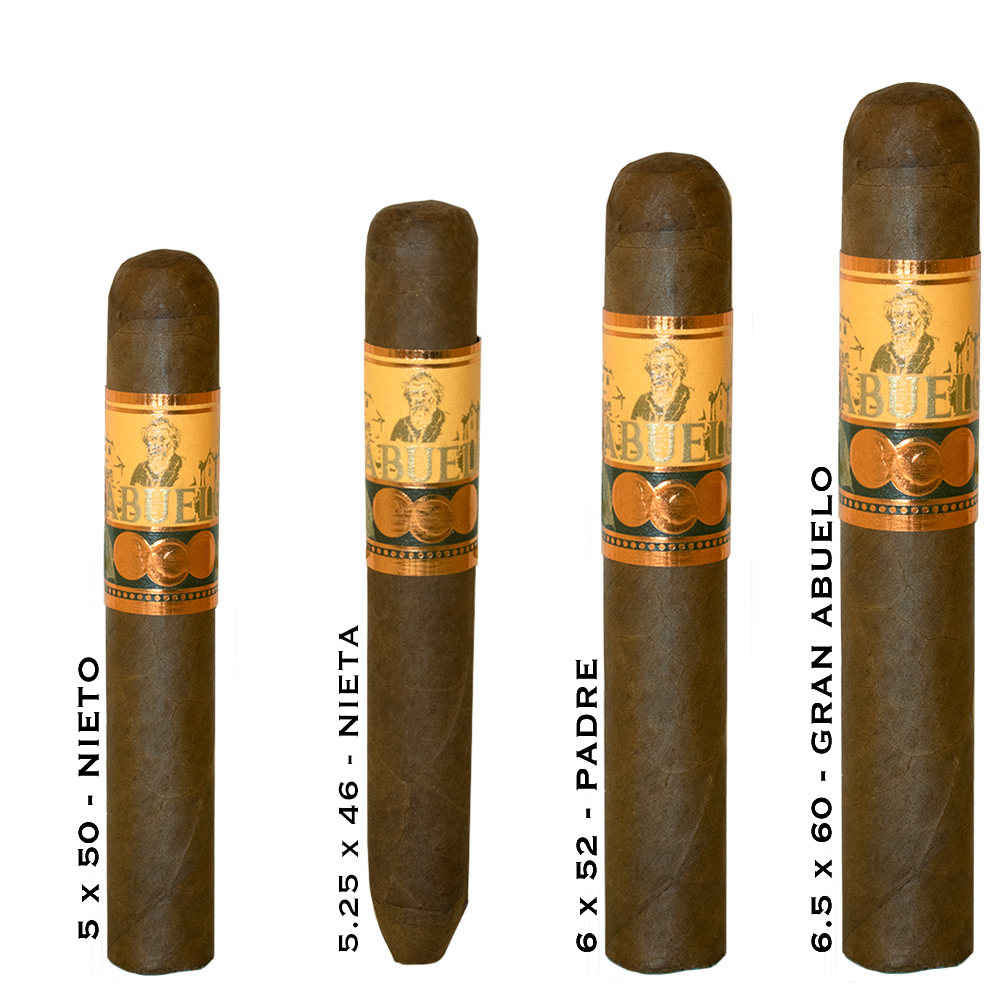 ABUELO means grandfather in Spanish and the ABUELO pays respect to your elders, your father's father or mother's father, the man who paved the way for all of us.
Handmade is Honduras at Fabrica de Puros Aladino S.A in Las Lomas, Jamastran Honduras, under the watchful eye of tobacco legend Julio R. Eiroa.
ABUELO uses authentic Honduran grown Cuban-seed Corojo filler and binders and draped with pristine dark Habano wrapper.
ABUELO is rich, full of character, and exactly what would expect from your full bodied ABUELO.