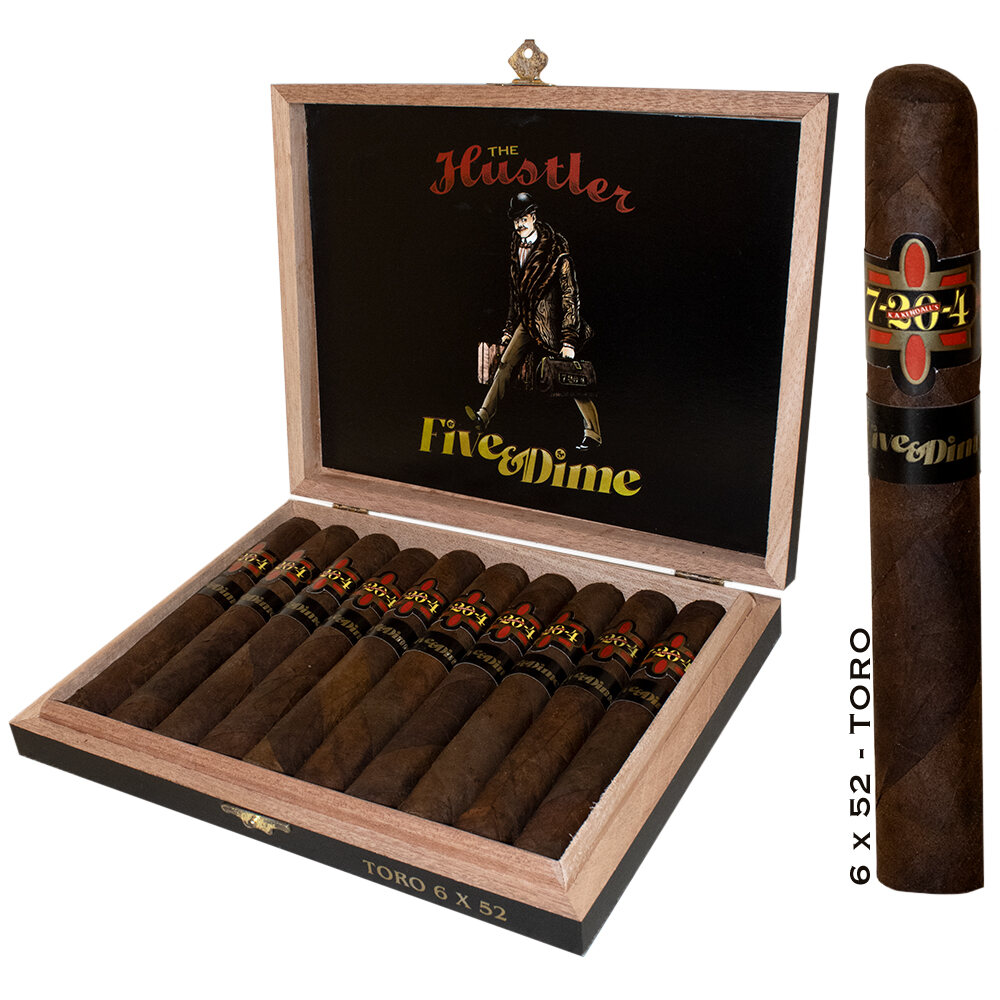 The "Five & Dime" name was chosen by Kurt Kendall, the owner of 7-20-4 Cigars honoring the history of the 5 and 10 cent cigars manufactured in NH back in 1874. The brand name referenced the R.G. Sullivan Cigar Factory which was located in Manchester, NH at 724 Elm Street.
The Five & Dime is a 6 x 52 Toro in a 10 count box with a Mexican San Andres/Brazilian Habano Wrapper, Sumatra Binder, and Pensylvania, Esteli, Jalapa Fillers. Hand-made in Nicaragua at the Jesus Fuego Factory.
This full bodied cigar is bold in flavor wth notes of earth, subtle cocoa and pepper.