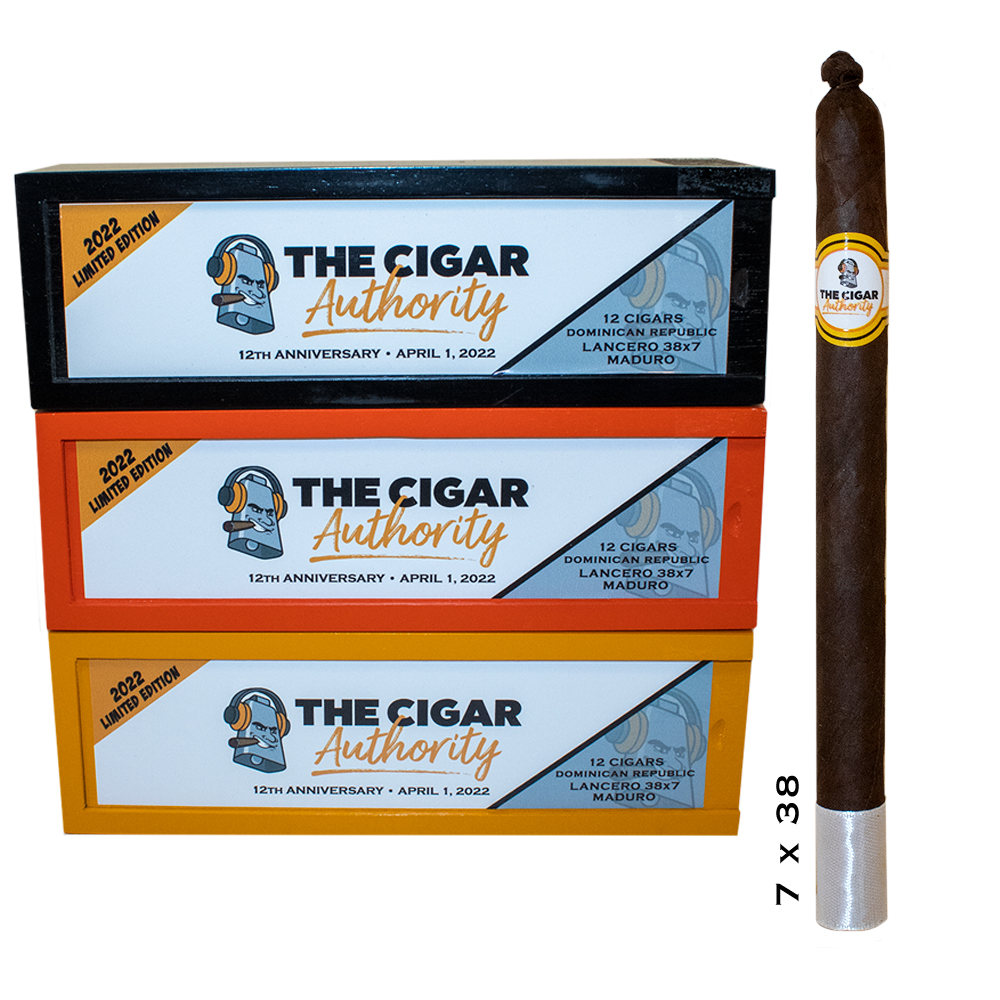 The Cigar Authority's first and only Limited Release to celebrate their 12 Years of broadcasting The Cigar Authority Podcast.
Released at their 12th Anniversary Party on April 2, 2022 in one size, a Lancero measuring 7 x 38.
The cigar is available as a single or 3 different colored boxes of 12.
There were only 300 boxes made in total - just 100 of each color.
Price: $12.00 per Single
Box of 12: $112.00 per box (that comes out to just 9.33 per cigar when you buy the box)
Double Up Special:
2 Boxes for $199.99 ($8.33 per cigar) for 24 Cigars, PLUS YOU GET FREE SHIPPING on you entire order.
Get All Three Colors: The only way to be sure you got the color box you wanted as you will get one of each - while they last
3 Boxes for $259.99 ($7.222 per cigar) for 36 cigars, PLUS YOU GET FREE SHIPPING.