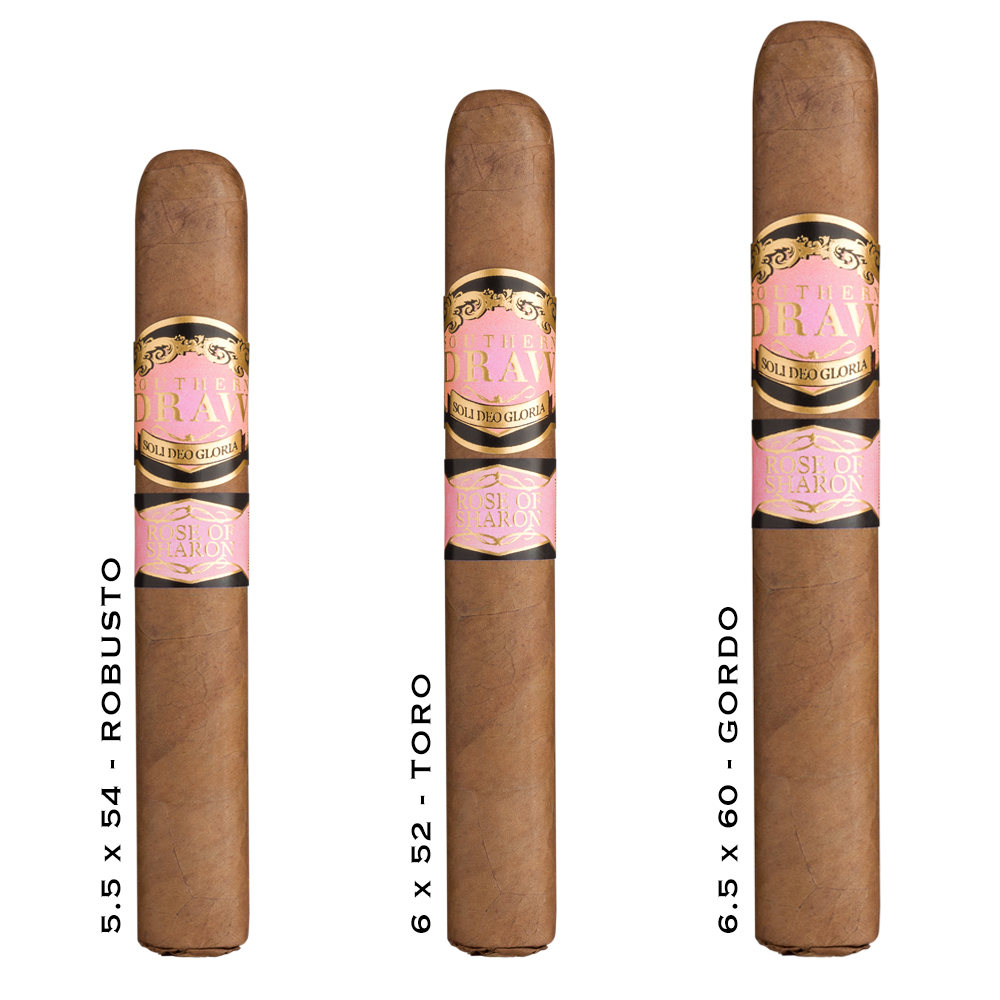 Rose of Sharon follows the three-fold recipe for naming of the cigars in the Southern Draw portfolio. The first being a floral tie-in with a rose that is native to Asia. The second is biblical where it appears in the Old Testament in the Song of Solomon. It is also named after brand owner, Robert Holt's wife, Sharon.
The cigar features a golden Ecuadorian Connecticut wrapper over a Nicaraguan binder and fillers from the Dominican Republic and Nicaragua.
This mild to medium smoke is produced at AJ Fernandez in Nicaragua. It is smooth and creamy with a sweetness complimented by cedar and cinnamon.