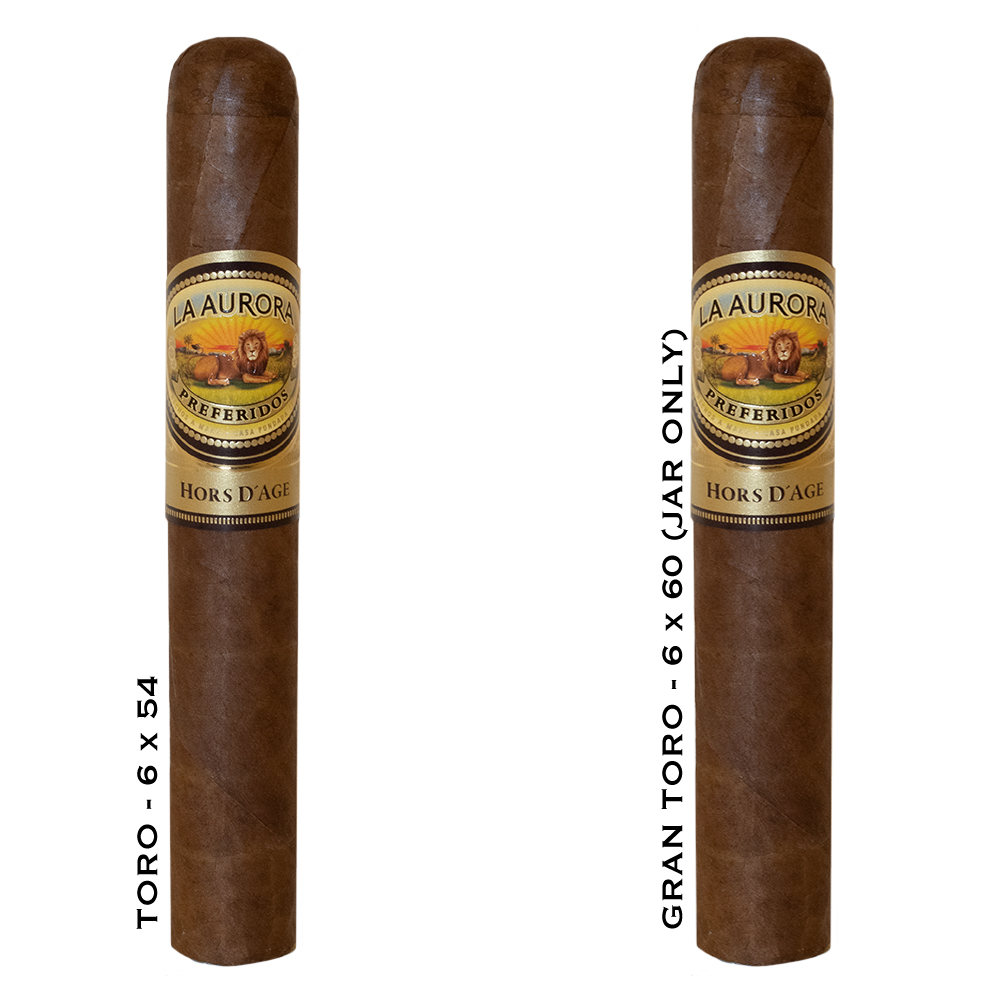 The term Hors d'Age means "beyond time" and it best describes the components of highest quality where time is the key to reach the highest level of perfection in them.
La Aurora cigars are characterized among other things by the extra aging to which they are subjected. With La Aurora Hors d'Age the oldest cigar factory in the Dominican Republic takes this process to its full maximum capabilities, extra aging them above all others for a minimum of two years in the aging room in order to achieve the perfect balance.
It's taken La Aurora twelve years to master this entire process for this cigar, the thought and idea behind this is to truly provide you with a one of a kind experience.
All the tobacco in the La Aurora Hors d'Age was grown in 2008, and the finished cigar was rolled in 2019 where it has been aging.
Featuring an Ecuador binder and wrapper the cigar has a complex filler blend of Dominican, Nicaraguan and Columbian grown tobaccos. The cigar begins with spicy notes of black pepper as more delicate flavors approach from the background including cinnamon, nuts and citrus along with delicate touches of roasted coffee.
The Gran Toro measuring 6 x 60 is available in a keepsake cigar jar, while the Toro comes in boxes.