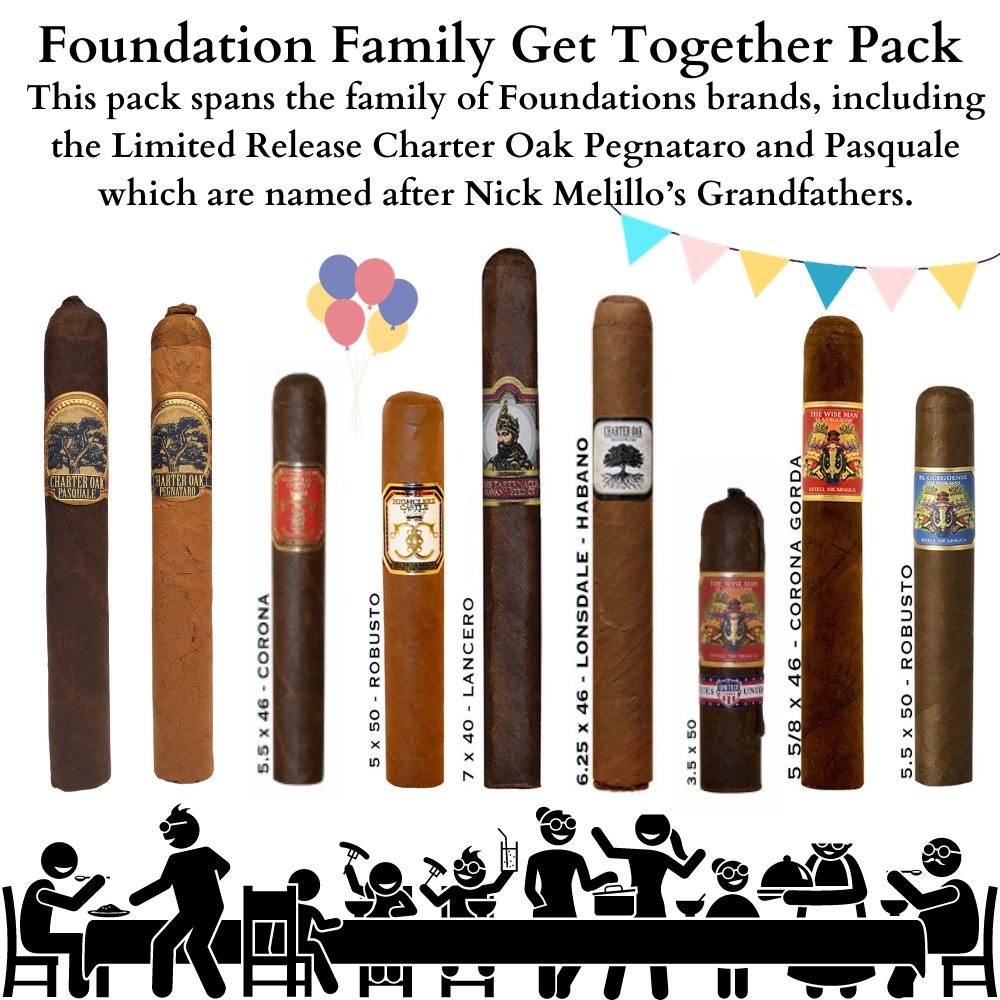 This pack spans the family of Foundation's brands, including the Limited Release Charter Oak Pegnataro and Pasquale which are named after Nick Melillo's Grandfathers.
"The Charter Oak core line would have been their everyday cigar and these new blends would be for the weekend or a special occasion," said Melillo in a press release. "These blends are deeply personal to me, as they honor the legacies of my grandfathers. The CT Broadleaf and CT Shade wrappers represent their distinct personalities, allowing me to celebrate their individuality through exceptional cigars that bear their names."
1 Charter Oak Pegnataro
1 Charter Oak Pasquale
1 Highclere Castle Corona Maduro
1 Highclere Castle Robusto
1 Tabernacle CT142 Lancero
1 Charter Oak Lonsdale Habano
1 Wise Man Maduro Firecracker
1 Wise Man Maduro Corona
1 El Gueguense Robusto
So, spend some time with the family and get your pack today for only $99.99 or get 2 and get Free Shipping!