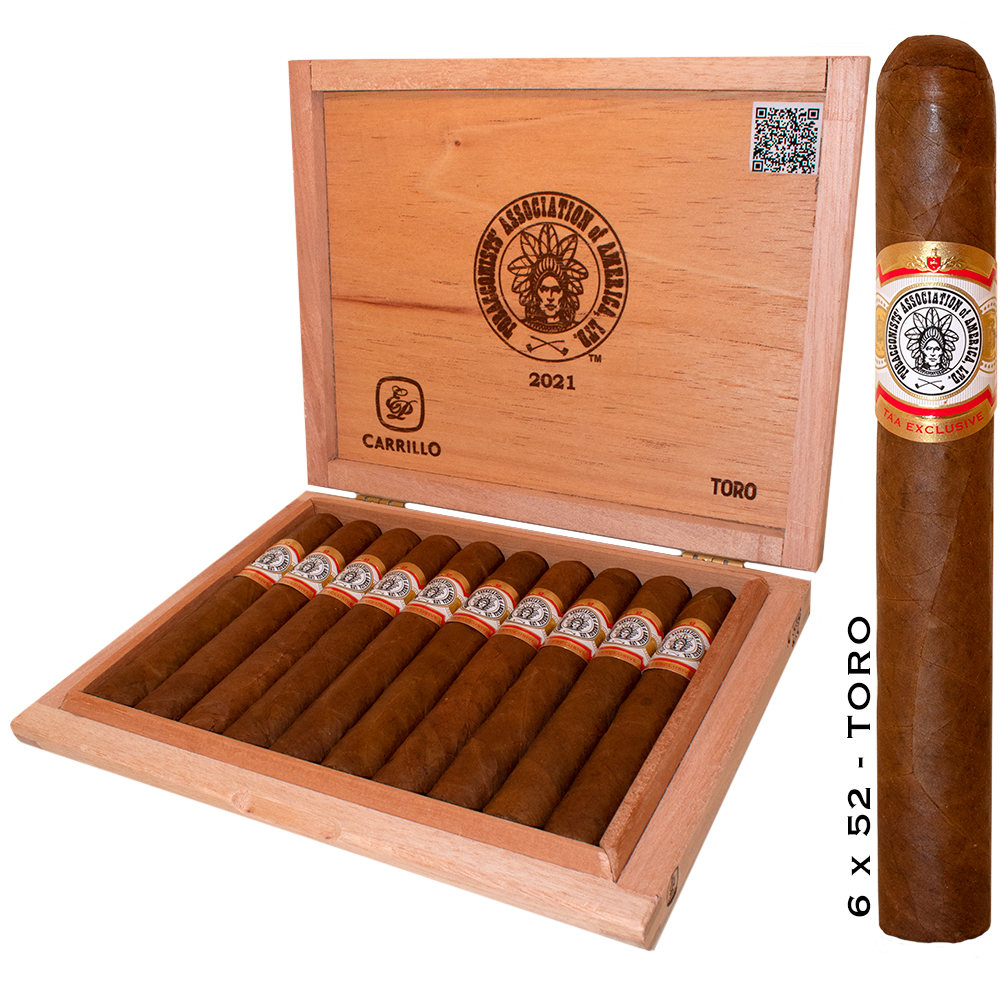 The Godfather of cigars strikes again.
EPC has undergone a resurgence that once can say started with the 2018 TAA Exclusive. The 2021 Exclusive continues the trend of excellent releases.
Featuring a Nicaraguan wrapper and binder, the cigar is finished out with fillers from Brazil and Nicaragua. With notes of earth, rye and a touch of mocha this is the perfect medium bodied to cigar to light up on the back deck or man cave after a nice grilled steak dinner and an adult libation.
Don't miss out on this limited edition 10 count box. The E.P. Carrillo 2021 TAA Exclusive is worthy of space in your humidor.
Intersested in more rare finds from EPC, we also have available the EPC 10 Year Anniversary Limited Edition