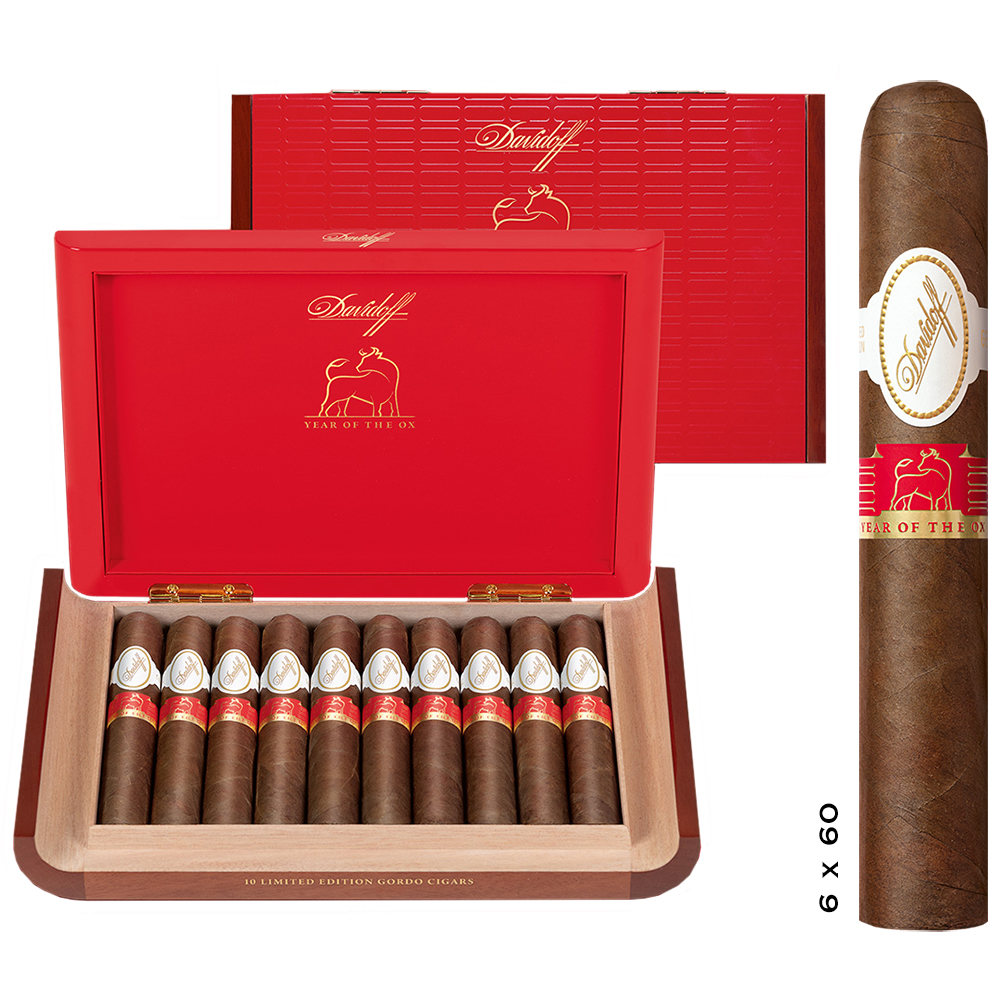 A fine cigar is the perfect accompaniment to the aficionados born in the Year of the Ox.
The Ox likes to reflect, ruminate and make decisions at his own pace. But once the Ox sets a course of action, he will see it through. Step by step. Always moving forward.
The Ox is diligent, patient, and determined. The Ox ploughs his own furrow and is never diverted from his course. Some see a stubborn creature. Others see strength of purpose. It is this strength which is a source of reassurance for those who know and love the Ox.
They welcome the comfort and security which the Ox provides. They know that they can rely on his honesty and hardwork and the sheer force of will to make things happen.
Not that you will ever know. The Ox does not bellow about his achievements. He will take quiet pride in his success, reaching into this elegant box and lighting a celebratory cigar. Happy to stay out of the spotlight. Happy to have everything in order. Happy to toil and then taste success.
Is it stubbornness or is it strength which makes the Ox special? Both. As we know well, it's all in the blend.
The blend of the Davidoff Year of the Ox features a Dominican Republic wrapper, Ecuaor Sumatra binder and fillers from Condega and Esteli in Nicragua as well as Piloto, Mejorado, Yamasa and San Vicente from the Dominican Republic. Which according to Davidoff imparts notes of honey, cream, cedar, coffee and dark chocolate. Additionally they label the intensity as 3 out of 5.