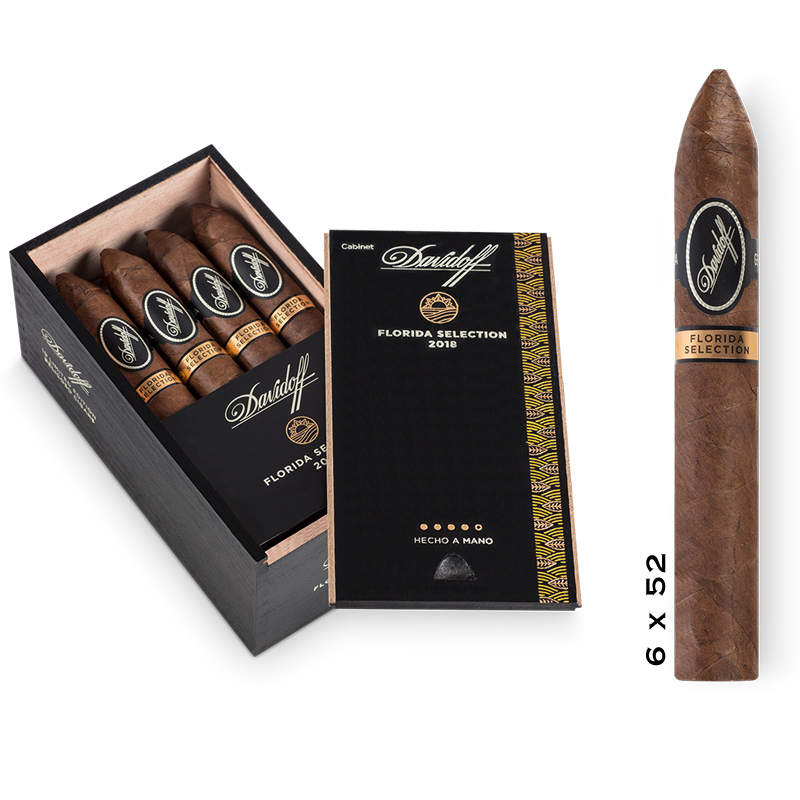 The constant quest for new cigar experiences has now taken Davidoff to the Sunshine State, Florida.
From a farm in Clermont come the leaves renowned for their robust, flavorful qualities and fresh fragrant aroma. They are introduced to intense tobaccos from Yamasá, spicy Nicaragua, and sweet leaves from the Dominican Republic by the expertise of their Master Blender. An earthy Jalapa binder from Nicaragua is added, and the glorious mix is wrapped in a beautiful oily and creamy Ecuadorian Habano 2000 leaf.
The intense and spicy-sweet experience is created, crafted and made lovingly, for you, the American aficionado.
The Davidoff Florida Selection 2018 – a USA Only Limited Edition celebrating 50 Years of pioneering to fill your time beautifully.