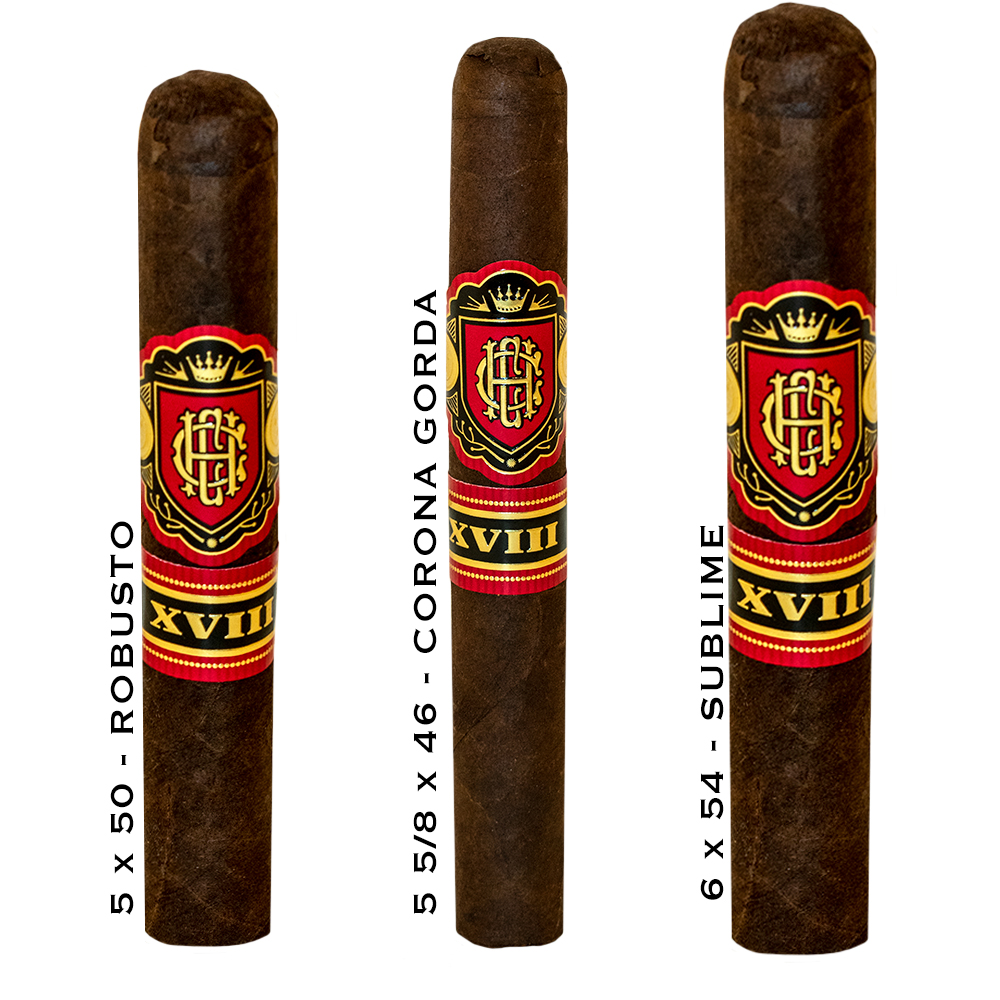 The genesis and inspiration of the company named "Crowned Heads" was a far cry from anything "royal;" however, over the years the Crowned Heads legion of supporters has been quietly and reverently reffered to as their "Court." By literal definition, a court is an extended royal household, which in some cases would be comprised of thousands of individuals.
It is in that spirit Crowned Heads brings to you the Crowned Heads Court Reserve XVIII. The CHC Reserve XVIII was hand-crafted at Tabacalera La Alianza, S.A along with industry icon, Ernest Perez-Carrillo. The cigar is blended to each size considering the different ratios of wrapper-to-binder-/filler. The goal which was achieved was to create a cigar with little to no variance between the sizes.
The CHC Reserve XVIII features a Mexcian San Andres wrapper over binder from Ecuador and fillers from Nicaragua. The end result is a menage a trois of three primary characteristics: a jammy dried fruit component, a fall-like wagon ride of walnuts and leather and a pastry chef's delight of baker's chocolate and graham crackers. The cigar is limited to a one time yield of 150,000 cigars never to be replicated again.