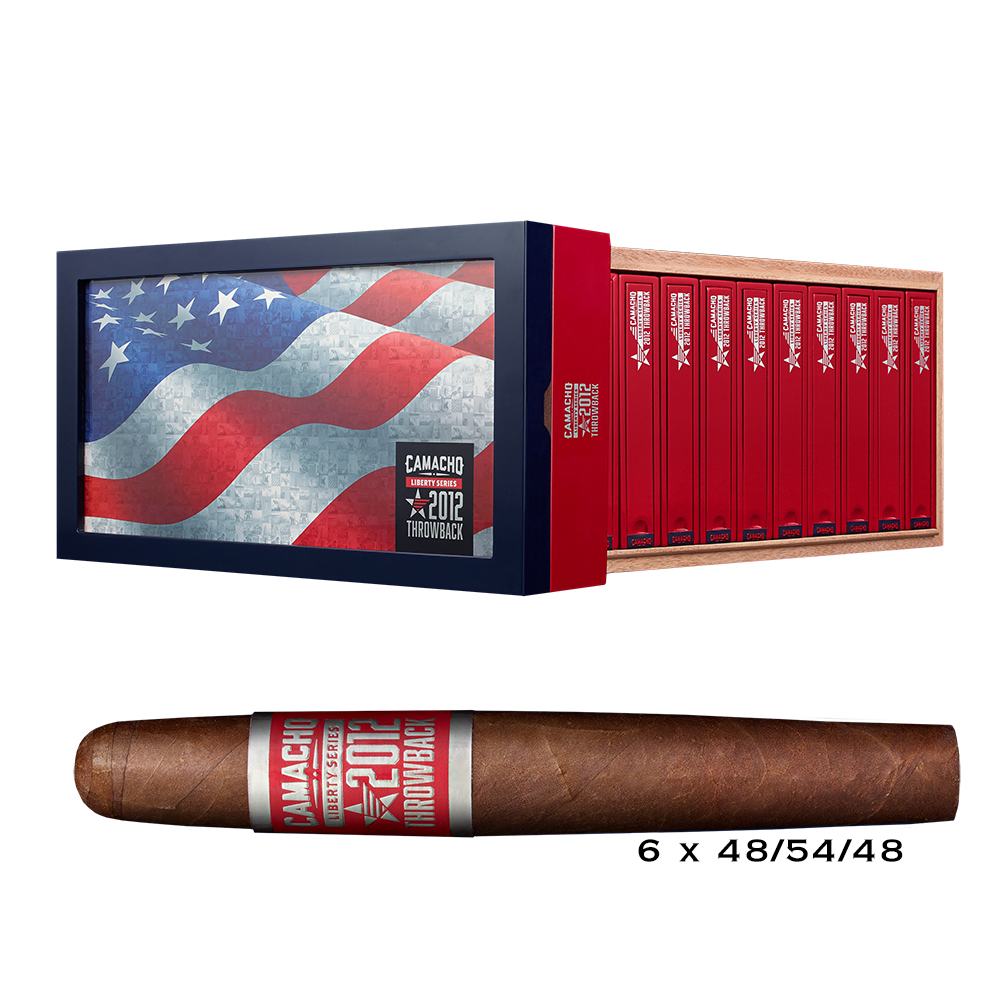 The Camacho Liberty Series, now 17 years strong, has become one of the most highly anticipated annual releases for collectors and passionados of bold, full-frontal cigars. Launched ahead of the July 4th holiday to celebrate and honor the birth and history of the United States, the 2019 release ventures back to one of the favorite and limited blends – a throwback to Liberty Series 2012.
The Liberty 2012 Throwback celebrates one of the most unique blends Camacho has ever built. Primarily, the Liberty Series blends have been comprised of tobaccos from a variety of different origins, as well as vintages. The 2012 Throwback blend utilizes four different primings, all which come from a single farm and single vintage, and aged four years. This distinct blend truly showcases the versatility and multitude of flavors that can be achieved when utilizing this incredible varietal. Camacho Liberty 2012 Throwback is a bold, complex, yet smooth smoking experience sure to excite every patriotic cigar enthusiast.
Opening with notes of cedar, chocolate and black pepper. It further develops in complexity and flavor with added hints of cinnamon and sweetness. Due to the rarity of the tobaccos needed to precisely match the original blend, only 50,000 cigars / 2,500 boxes were produced globally.