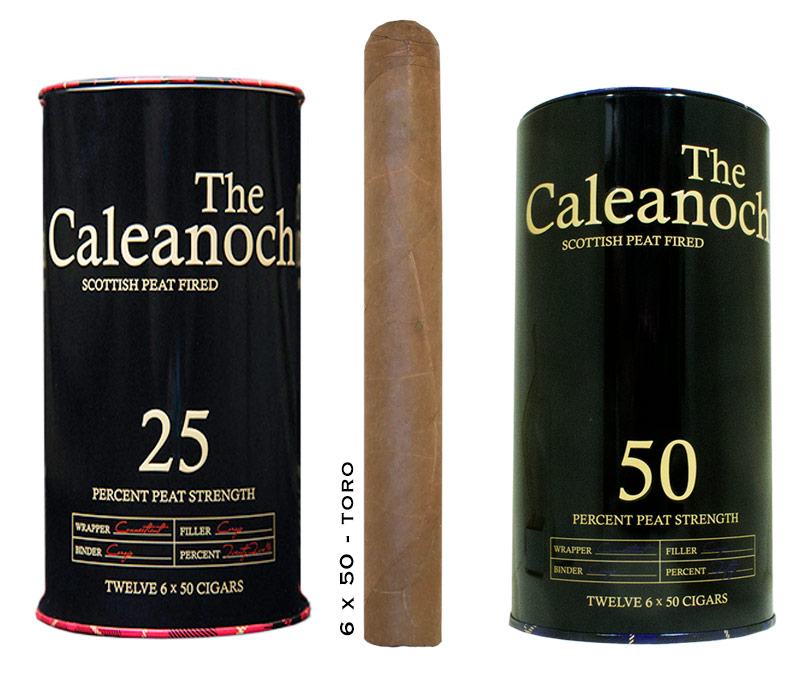 Just when you thought the cigar inustry was out of original ideas along comes The Caleanoch. A cigar that can be enjoyed with a peaty scotch or by itself. The cigar is as good as it is original.

The cigar is created by harvesting Scottish peat by hand using the same tools that have been employed for hundreds of years. The resulting sod is then left to dry in the open air for approximately two weeks. The dried peat is then packaged and shipped to the Dominican Republic. Then in a special curing process the peat is married into the tobaccos that are utlized in the Caleanoch.


The cigar which features a premium Ecuador Connecticut wrapper over a Corojo binder is available in two variations:
25 - In which 25% of the filler tobacco is Peat Cured, and 75% is Corojo.
50 - In which 50% of the filler is Peat Cured and the other 50% is Corojo.