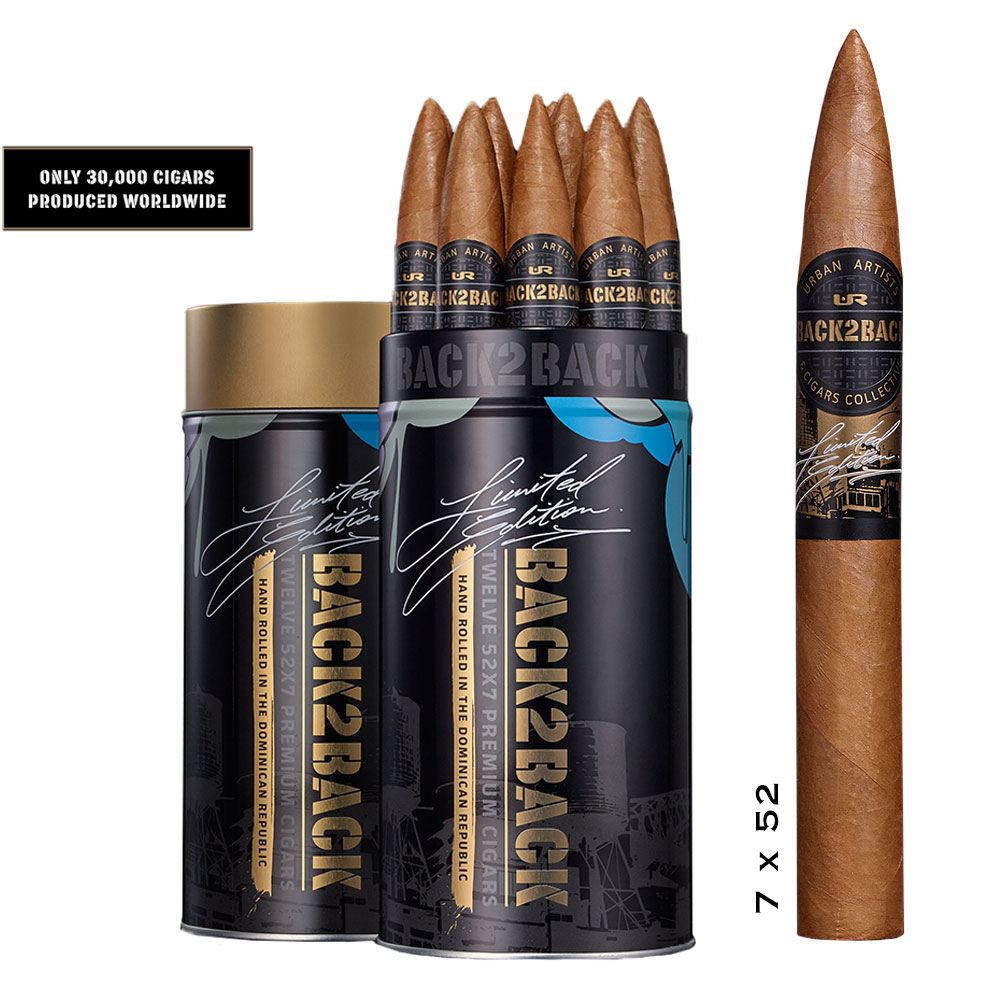 2Esae and Ski collectively make up UR NY, a pair of urban artists that have become good friends of 2GuysCigars.com. In 2018 they began work on a mural outside our Nashua store Two Guys Smoke Shop that reflects our home state of New Hampshire.
The entire project was done with spray paint and the Back2Back 2019 Limited Edition packaging is inspired by the primary medium used by the URNY artists, the spray can. Like the tobaccos, the mediums are perfectly blended to create a truly limited experience. This is the Back2Back 2019 Limited Edition.
The Urban Artists and Cigar Collective have teamed up with Davidoff to create a cigar that offers an exceptional smoking experience as the first limited edition in the collection. Crafted with tobaccos from four different countries of origin, the new Back2Back 2019 Limited Edition is a blend that is rich, complex, and harmonious. It balances the sweet aroma of congac with notes of cocoa, coffee, and hints of pepper throughout making it a remarkably smooth, rich, and memorable experience.
Wrapper: Ecuador Connecticut | Binder: USA Connecticut | Fillers: Dominican Republic, Peru