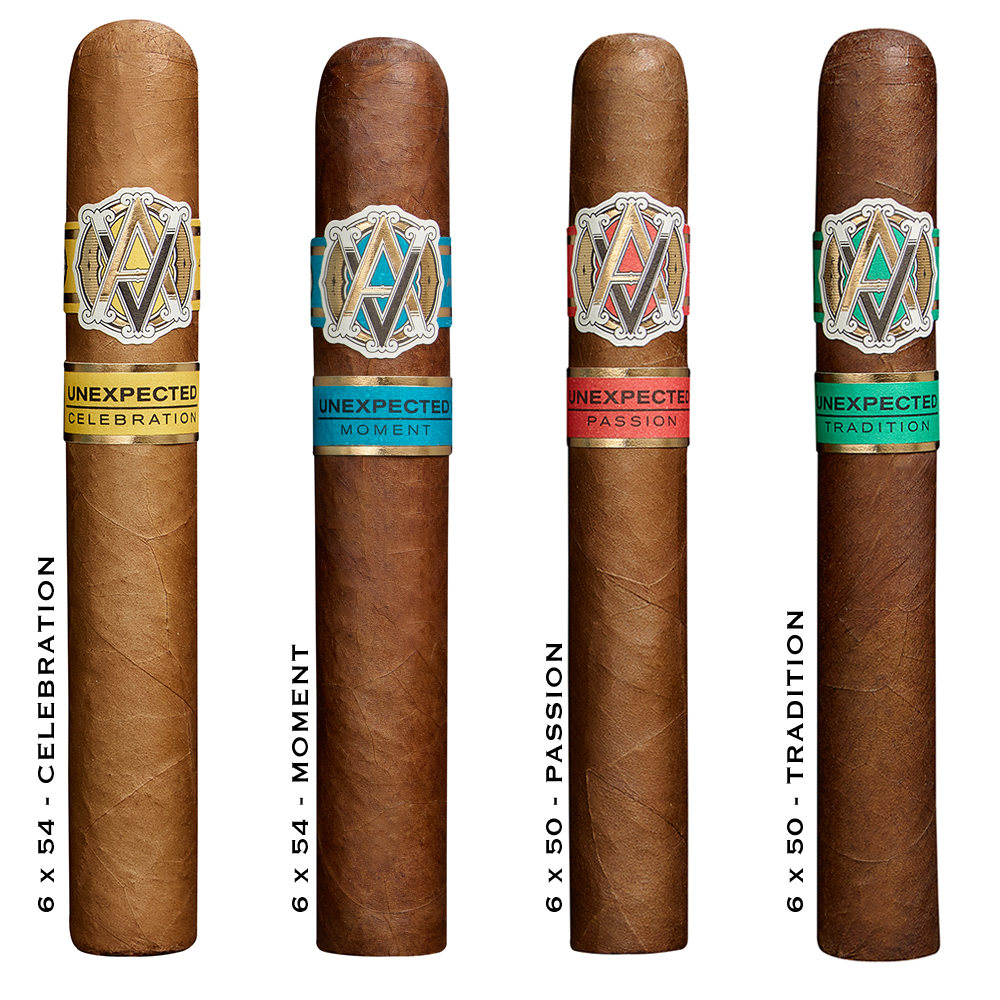 The road untraveled. The destination unknown. These are the things that make a life worth living, and, a life worth sharing. Take a journey into the Unexpected with these four expertly crafted cigars born from exotic destinations and unique origins.
Unexpected Moment: Blended with highly aromatic tobacco grown on a secret and unique Dominicana finca (farm).
Unexpected Passion: Composed with a tobacco leaf aged for 25 years.
Unexpected Celebration: Rolled with the highest quality tobaccos then left to age for 6 years.
Unexpected Tradition: Crafted with a rare native tobacco from Peru.
Seize the Moment
Fill it with Passion
Join the Celebration
And start a new Tradition
Avo. Live in the Unexpected.
These are a limited procution with only 1,500 boxes produced world-wide.