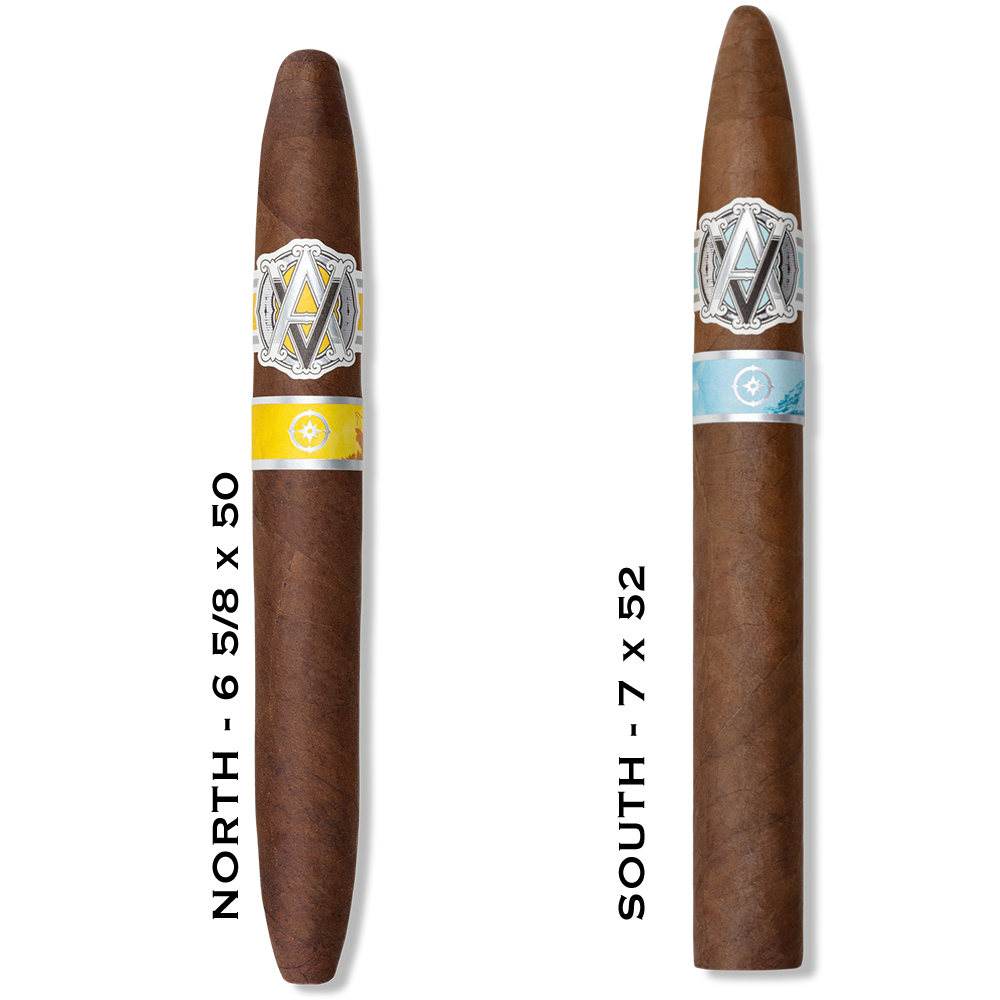 In the spirit of Avo Uvezian's undying passion for exploration, chance encounters, and unexpected connections, two unique blends have been crafted for the North and South regions.
The Avo Regional North provides a combination of San Vicente and Piloto fillers from multiple regions in the Dominican Republic , perfected with a wrapper leaf grown in the Dominican Republic specifically for the purpose of highlighting the special Perfecto format. The cigar delivers a refined blend filled with notes of nuts, coffee, cedarwood and leather that best match flavours experienced in a Northern climate. The cigars are encased in a powder blue box that represents the cool and crisp characteristics of the North.
The Avo Regional South Edition offers a perfectly constructed Torpedo format that delivers both balance and complexity. The complexity of the blend begins with the cigar's multi-faceted filler and binder tobacco leaves comprised of Honduran, Dominican and Peruvian tobaccos. The cigar is wrapped in a flawless Connecticut Ecuadorian wrapper to round off the cigar's smooth and balanced smoking experience that is pleasantly filled with creamy, earthy and a hint of peppery notes. The eye-catching, sunshine yellow box that represents the vibrant weather of the South encloses these beautiful cigars.
North Edition
Length: 6 5/8"
Diameter: 50 RG
Format: Perfecto
Wrapper: Dominican Republic
Binder: Hybrid Olor/Piloto Seco
Filler: San Vicente Visus, San Vicente Mejorado Ligero, Piloto Ligero and Hybrid Olor/Piloto Ligero
South Edition
Length: 7"
Diameter: 52 RG
Format: Torpedo
Wrapper: Connecticut Ecuador
Binder: Connecticut Ecuador
Filler: San Vicente Visus, San Vicente Seco, Honduras Jamastran Seco and Peruvian Seco