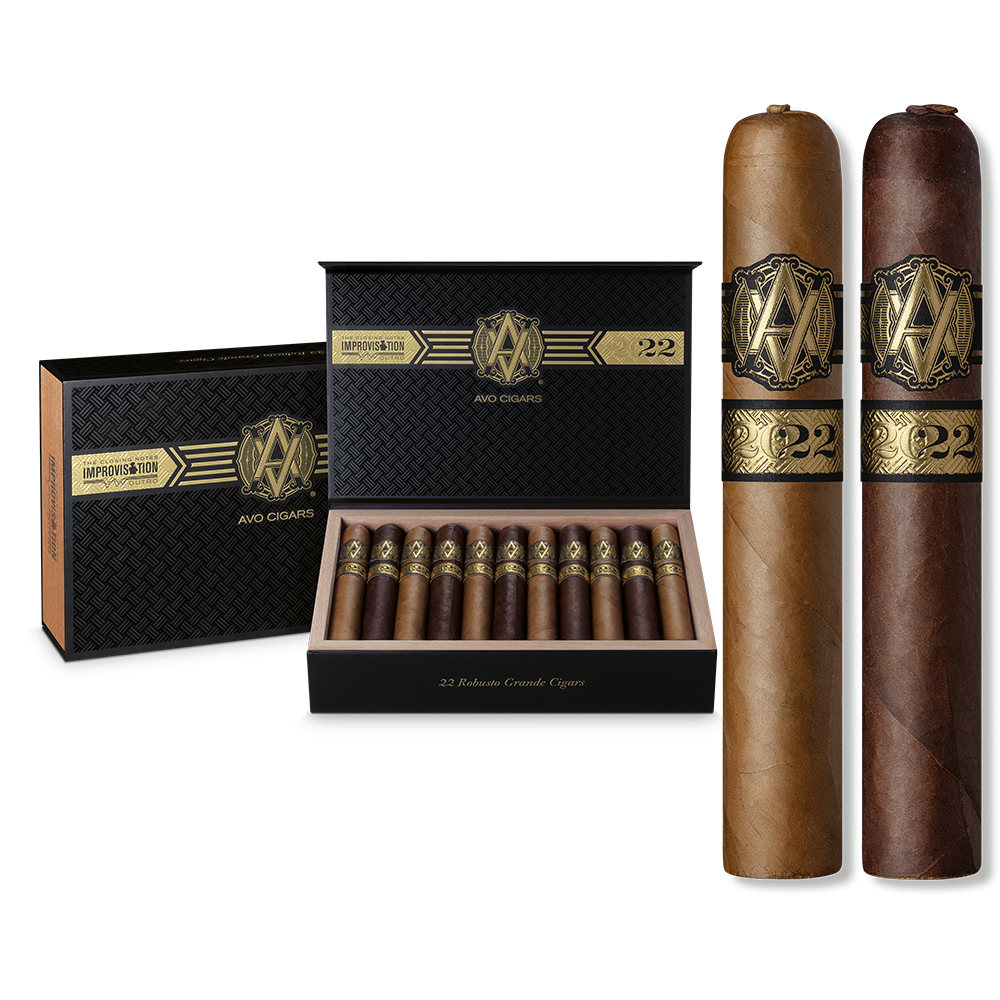 In life, just as in jazz, most notes are planned. But it's the unplanned notes that make magic. AVO believed, above all, life is to be enjoyed. That opportunity is everywhere. And in everyone. That no matter where you are there is pleasure to be found. A chance to see beyond the ordinary. To connect with something new. To listen to the notes that others are playing and join in.
Avo's life was an extraordinary song. One of chance encounters,instant connections and unique experiences. AVO cigars are just as extraordinary. An unplanned journey born from a desire to explore and connect. Made from blends as worldly as they are surprising. Ready to be discovered and shared. Today, we explore on. Inspired by avo's lust for life. Seeking out chance. Embracing connections. Living for the next extraordinary note.
The final release of the AVO Improvisation features a box with 11 of each wrapper type. Laid out in the box to resemble piano keys the white features an Ecuador Connecticut wrapper over Dominican Republic binder and fillers. The black features an Ecuador Maduro wrapper over Mexican binder and fillers from the Dominican Republic and Nicaragua.