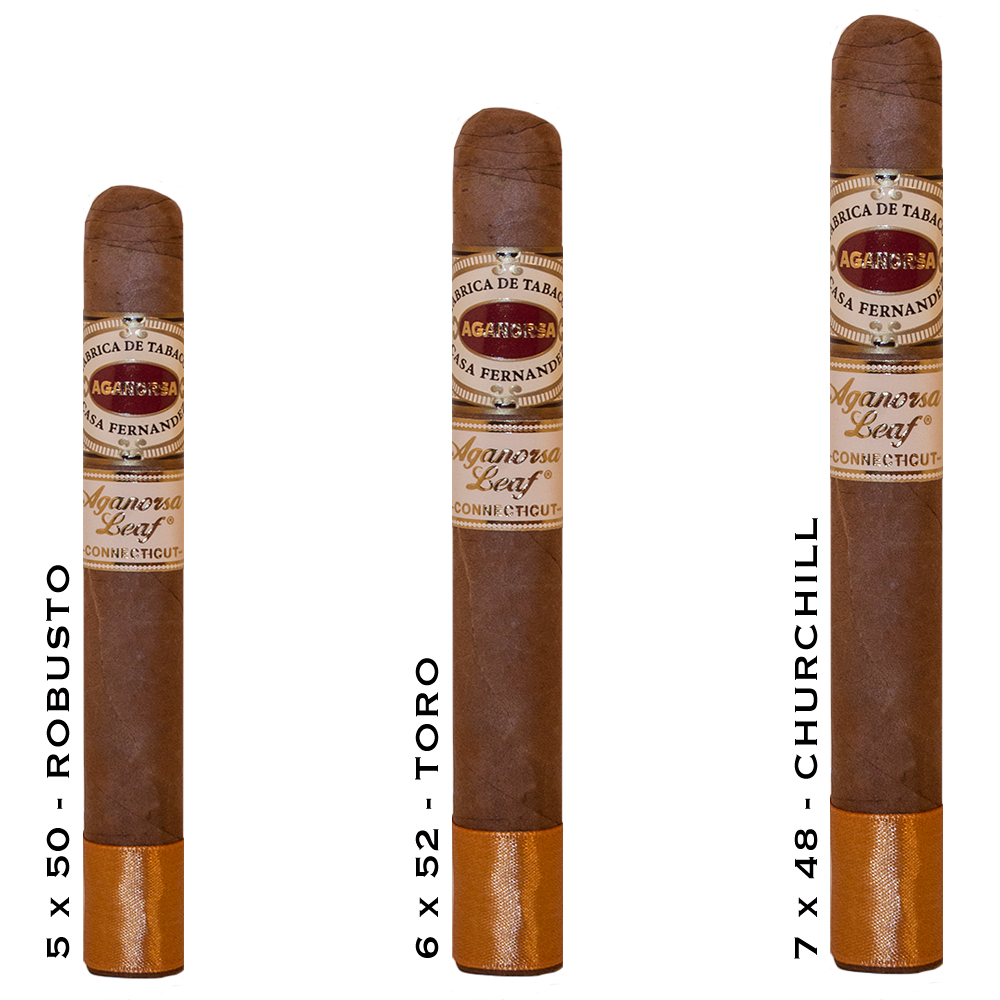 Since 1992, Two Guys Smoke Shop and The Cigar Authority have had the honor of announcing "The Cigar of the Year."
This selecttion marks 27 years of The Cigar of the Year, an award that has been given out by David Garofalo, owner of Two Guys Smoke Shop, and the host of the award winning cigar podcast called The Cigar Authority. David explains that his team takes this assignment very serious, and takes everything into consideration when giving out the award. Availability, consistency, quality and of course flavor and value is what separates a great cigar from a good cigar, and once again, they have a clear winner.
The 2018 "Cigar of the Year" AGANORSA LEAF Connecticut
This project began in 1998 when Eduardo Fernandez went to Nicaragua to grow the finest tobacco anywhere, and the tobacco he cultivated was named Aganorsa Leaf. The Aganorsa Leaf Connecticut uses Connecticut seed grown in Ecuador for its wrapper and packs the filler and binder with its prized possession, the Nicaraguan Aganorsa Leaf tobacco. What happens when these two tobaccos meet is magic. Smooth and creamy yet full-flavored with cedar, coffee and chocolate notes. Some subtle pepper flavors poke through along with licorice and spice. This soft, box pressed cigar has flavors approachable for everyone and a value price to match. A perfect cigar worthy of The Cigar of the Year.
The AGANORSA LEAF Connecticut is handmade in Nicaragua making it the 8th Nicaraguan cigar to reach the top spot in its 27 year history, 11 Dominicans, 7 Hondurans, and 1 Costa Rican cigar have also made it to The Cigar of the Year.
Congratulations to Eduardo Fernandez, Max Fernandez, Paul Palmer, Terence Reilly, and all the people of Aganorsa Leaf for a cigar well done.