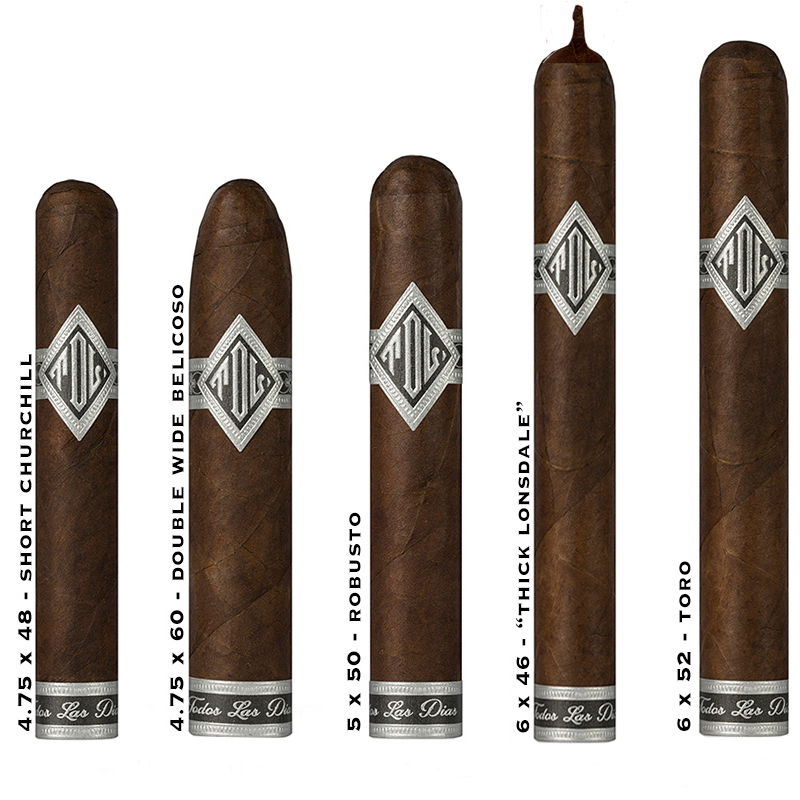 Todos Las Dias comes to us from Dunbarton Tobacco & Trust which is the company owned by Steve Saka. The name translates to All The Days, which technically should be spoken as Todos Los Dias
Despite the butchering of the the language, one thing Saka has not butchered is the use of tobacco from Joya de Nicaragua. TLD embodies the classic bold flavors that represent the heart of Nicaraguan soil's peppery tobaccos and the labor of always working hands.
A supple, sungrown Cuban Seed capa encapsulates its intricate tripa recipe of rich Jalapa and Esteliano tobaccos. From the first puff, there is no doubt of the origin of this cigar or that it is intended solely for the seasoned cigar smoker. ¡Viva Nicaragua!
NOW AVAILABLE!