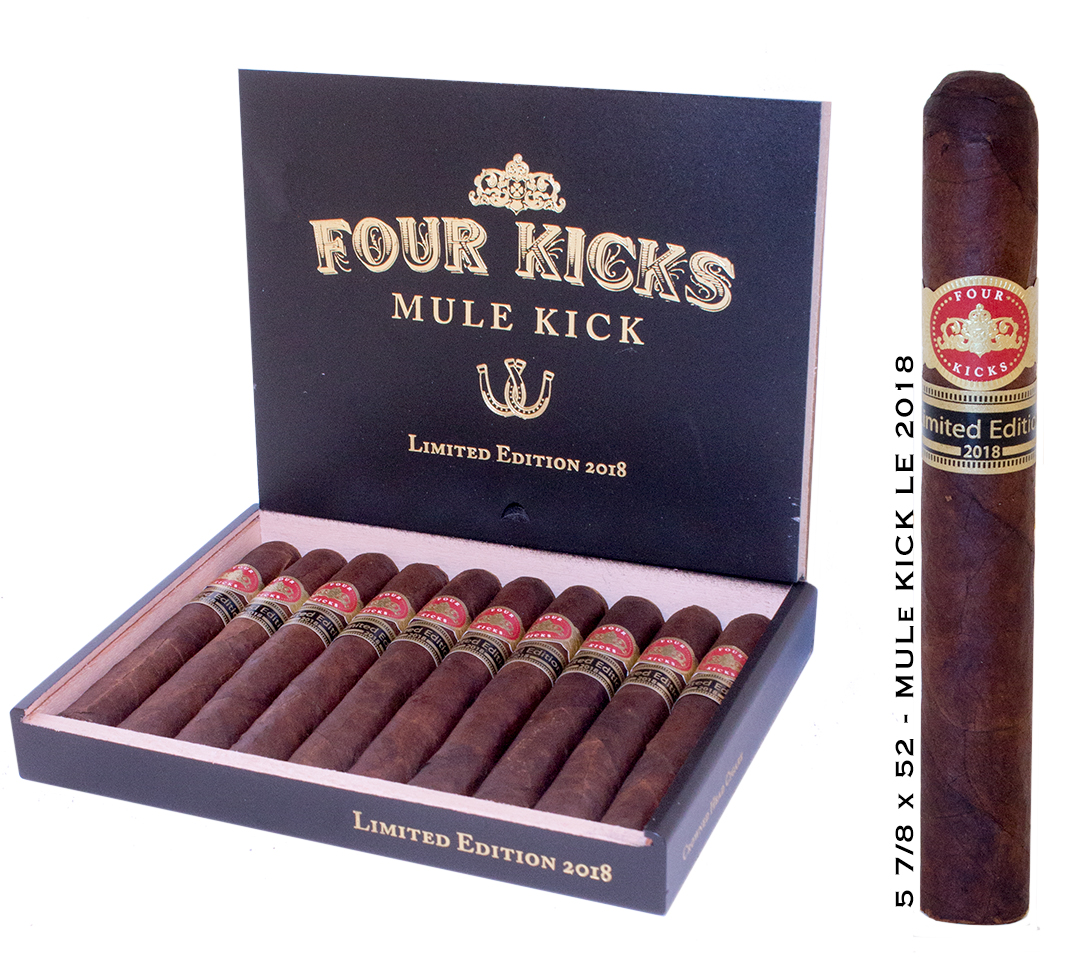 Back in 2012, Crowned Heads released for the first time a stronger version of the Four Kicks lined called Mule Kick. That release was limited to 5,000 boxes and it would disappear until 2017 when Jon Huber and Company would release the Mule Kick once again this time in 2,000 boxes.
This year the cigar sees a change and according to Job Huber, "We could've easily re-released the oriiginal release Mule Kick blend again; however, we wanted to take it to another level. When we added the Connecticut (Habano) wrapper to the blend, we collectively agreed that it just truly added another dimension of structure, flavor, and intensity that surpassed the original release."
Limited to 3,000 boxes of 10 the Four Kicks Mule Kick Limited Edition 2018 is a creamy smooth cigar witn notes of raisin, roasted peanunts and honey. Don't wait to long to get these, because if you miss out it'll feel like you got kicked by a mule.