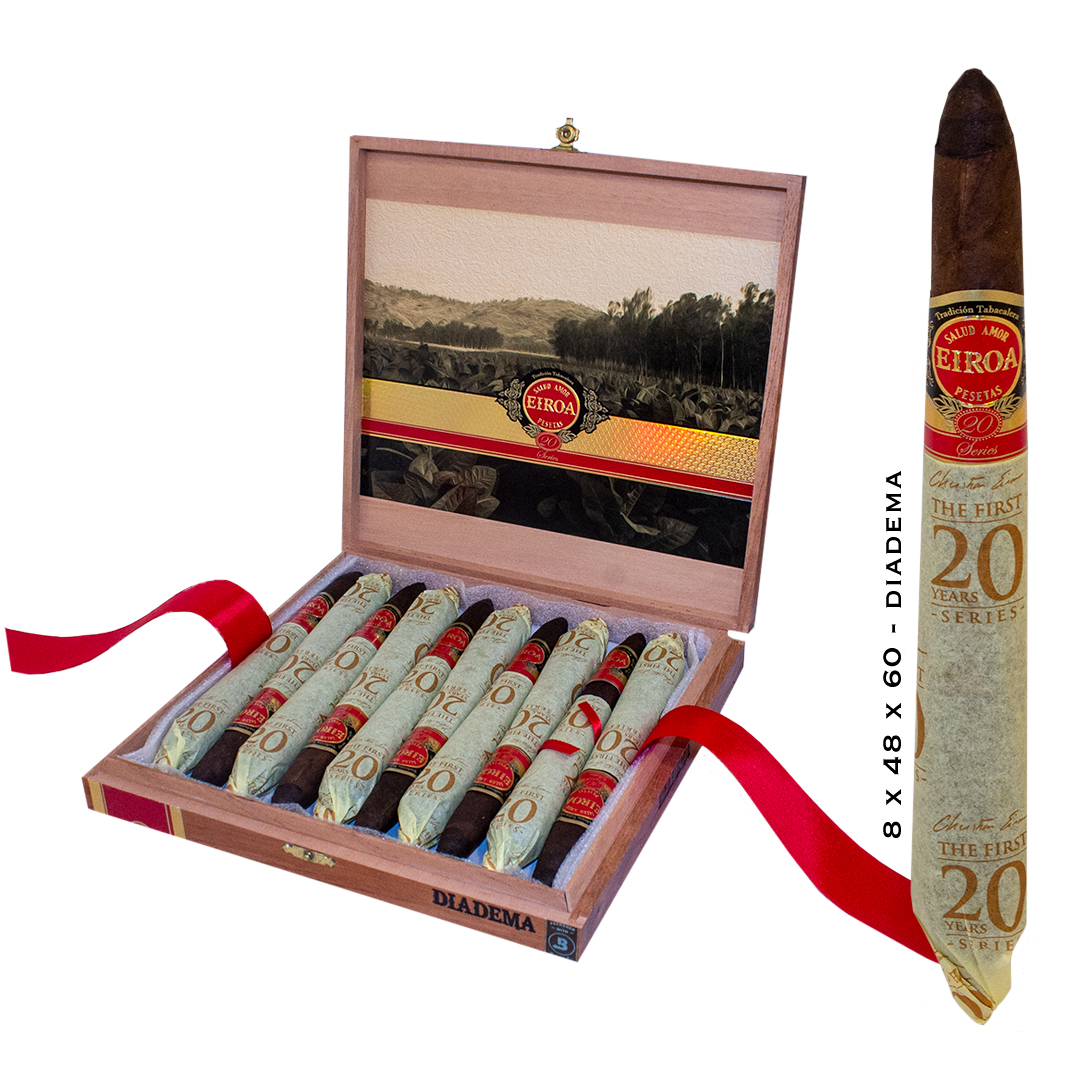 The Eiroa First 20 Years gets a TAA Exclusive. This Diadema measures 8 x 48 x 60 and it features a Mexican seed grown in Honduras at the Eiroa family farm called Finca Corojo. The binder and fillers include a special varietal of tobacco called La Victoria that is being grown on Generoso Eiroa's farm named La Victoria marking the first time in 60 years that the seed has been harvested.
According to Christian Eiroa, "The cigar has a medium body and is full of flavor. It is beautiful and elegant and meant to be a two hour cigar."
Available in boxes of 10, this TAA release is rare and limited!