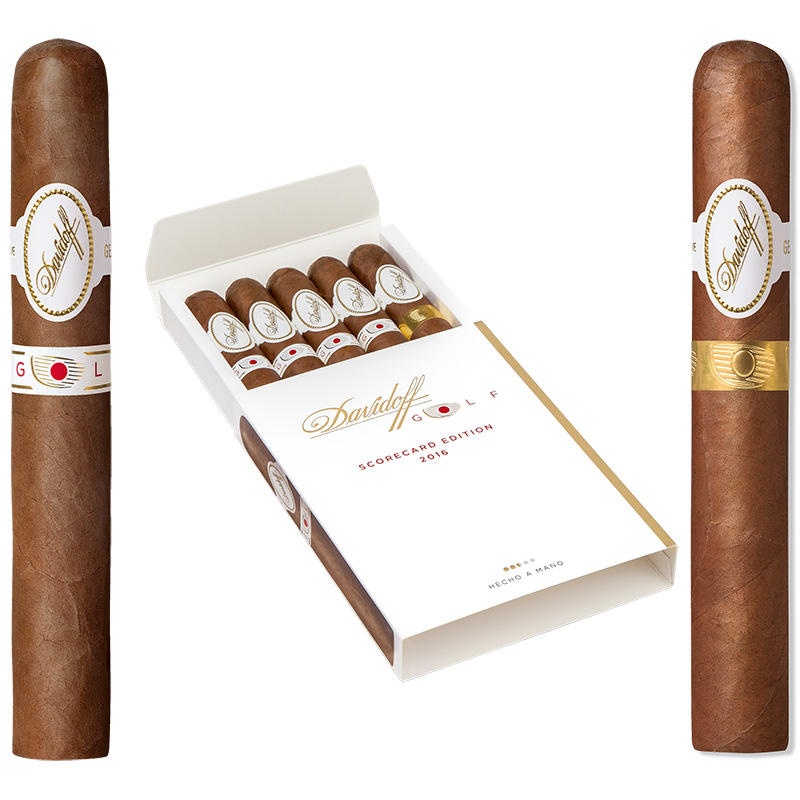 The Davidoff Golf Limited Scorecard Edition 2016 introduces an experience for sharing cigars and comparing scores. As every scorecard has a story to tell, you will enjoy reviewing the tale of the tees with your friends while hopefully savoring one of the special winners cigar included. The perfect accompaniment out on the course or back in the clubhouse. Relish every nuance of these exclusive Gran Toros and fill your scorecard as beautifully as your time out on the fairways.

The concept is simple, one cigar for each of your foursome with the golden band going going to the winner.

Don't score a mulligan by missing out on this ace.