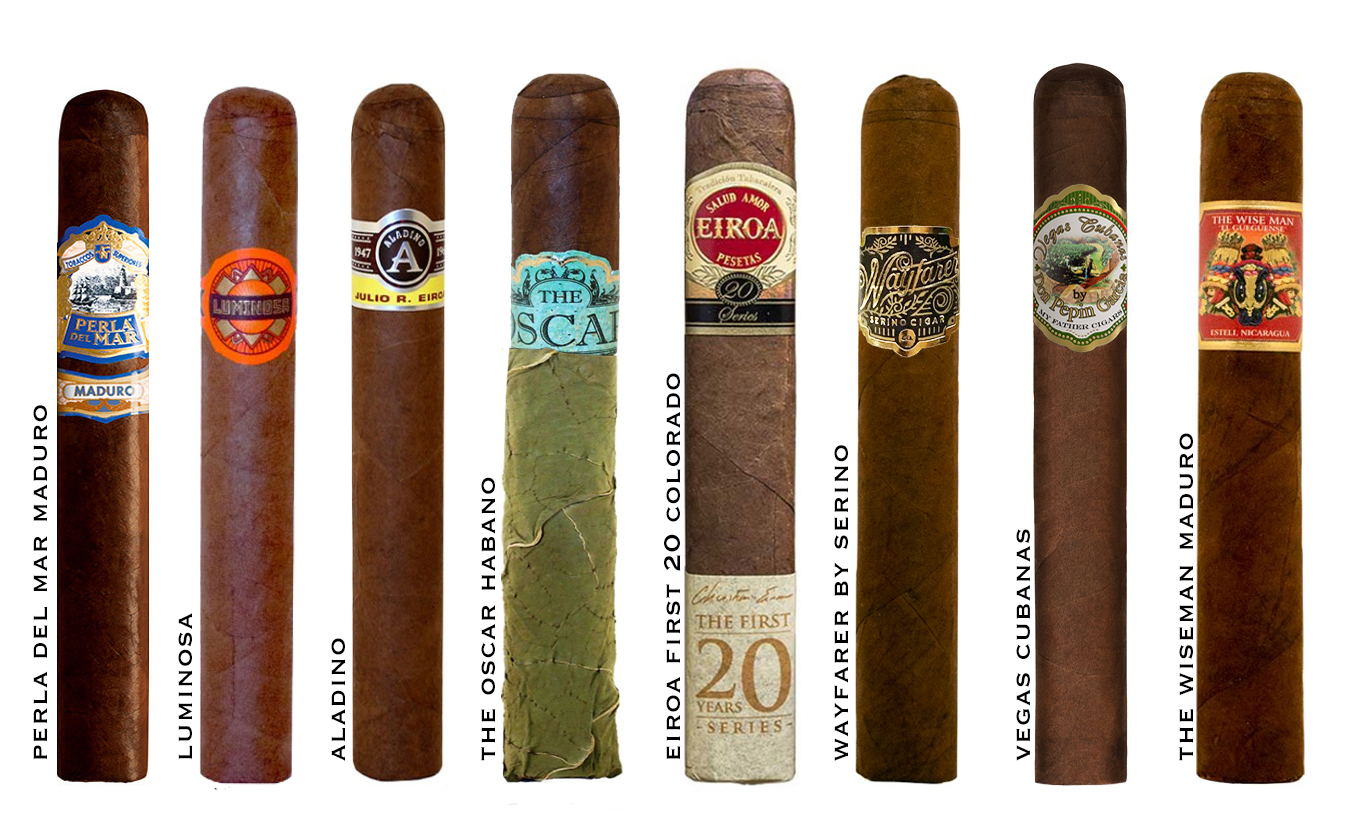 Since 1992 Two Guys Smoke Shop has been announcing The Cigar of the Year based on your feedback. This year we will announce the winner live on The Cigar Authority show, December 30, 2017
Here are the Contenders - The Best Cigars of 2017... but only one will win.
And the Nominees Are....
Perla Del Mar Maduro
Luminosa by Crowned Heads
Aladino
The Oscar Habano
Eiroa First 20 Years Colorado
Wayfarer by Serino Cigars
Vegas Cubanas
The Wiseman Maduro
Each pack contains 8 cigars along with the information on how you can cast your vote to help select the Cigar of the Year. So, get yours now and help us pick this year's winner!