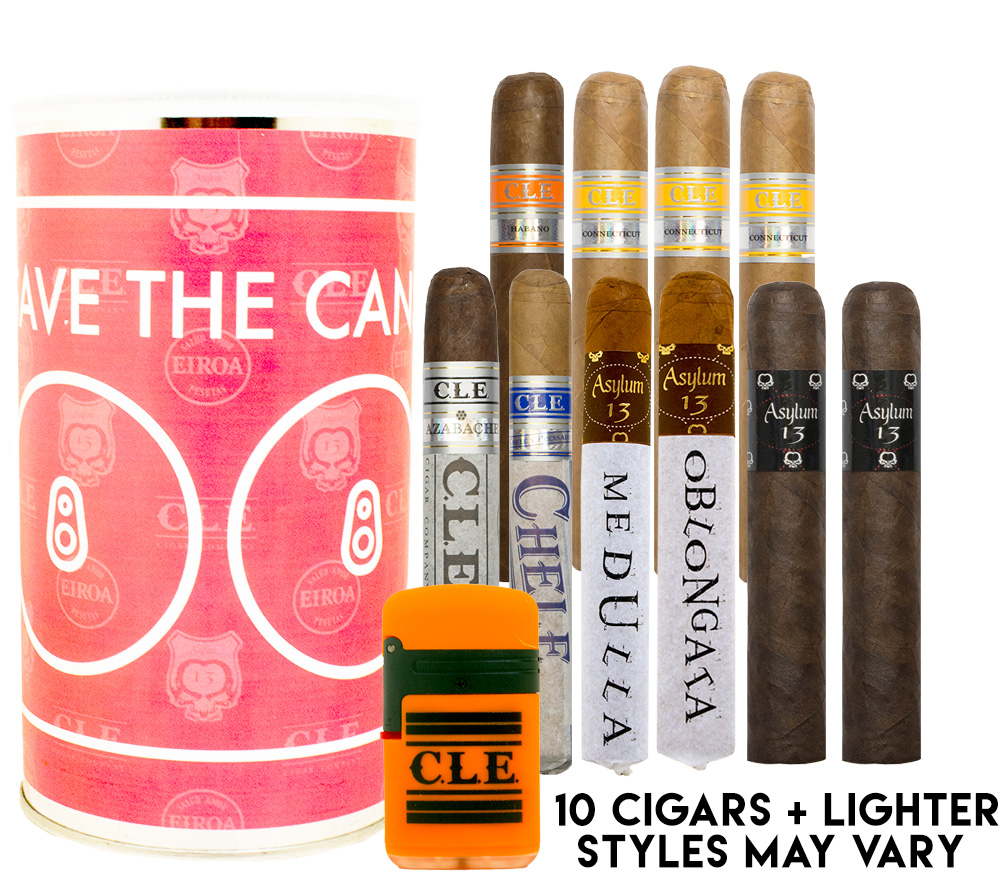 When I started C.L.E. cigars, I made a promise that we would be a company focused on helping people who otherwise can not fend for themselves due to economic restrictions. This is a commitment that all of us at CLE take seriously. To quote one of my mentors, J.P. Dejoria, "Success Unshared is Failure." with this strict mandate in mind, in 2017 we began an educational program for the women at our farm and factory about breast cancer awareness. To further this cause, during the month of October we are contracting a mobile inspection station that will be parked in el Parque Central de Danli where it will be available for any and all women in town to be evaluated.
To help fund the activity, CLE is offering a limited run of 500 10-count cigar cans with an MSRP of $59.99. Each can varies, but contains a value of $99.00. CLE hopes you will be supporting this program by purchasing your very own can today.
Each can contains an assortment of Asylum, CLE or Eiroa cigars with a Boveda pack for protection and a double flame lighter.
Sincerely,

Christian Eiroa