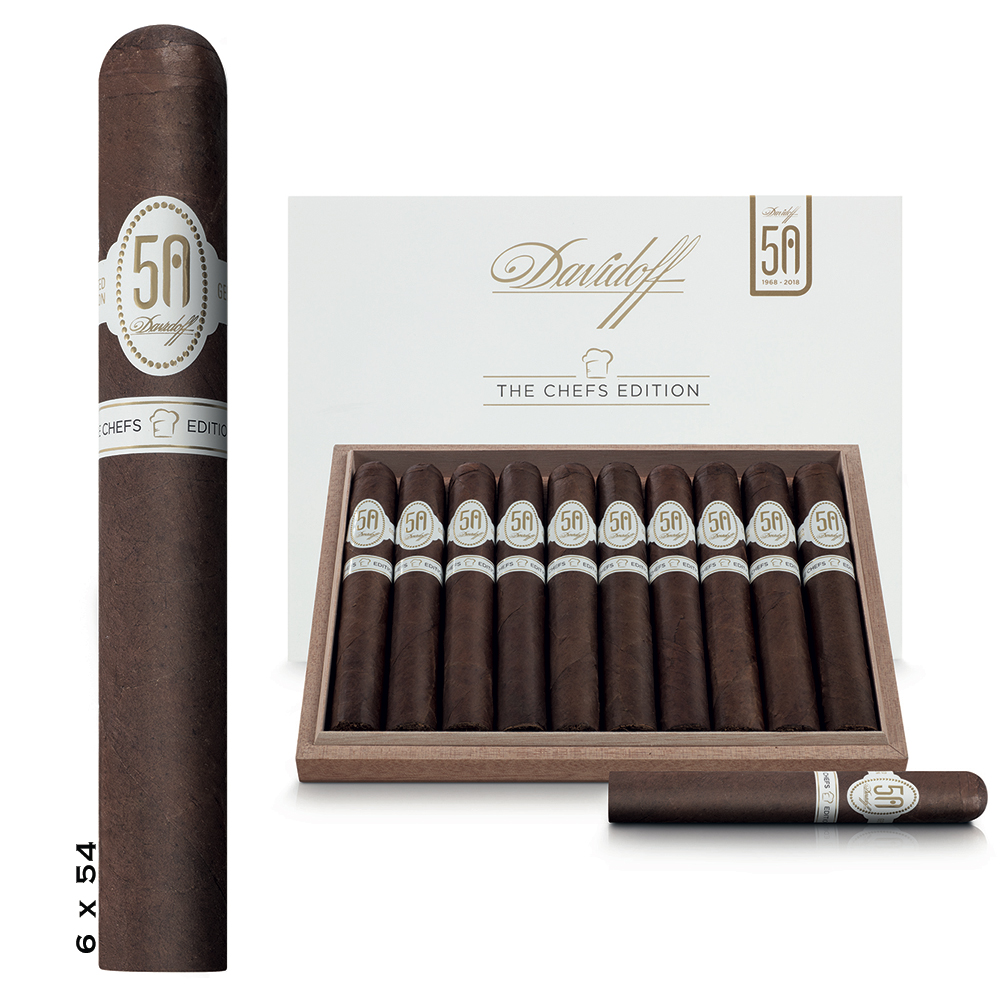 To commemorate its 50th Anniversary, Davidoff has launched a second Chefs Edition in collaboration with five of the world's top chefs. They comprise Thomas Keller from The French Laundry in Yountville, USA, Alvin Leung from Bo Innovation in Hong Kong, Klaus Erfort from his eponymous Gästehaus in Saarbrücken, Germany, Heiko Nieder from The Restaurant in Zurich and Shaun Rankin from Ormer Mayfair in London. Between them, these culinary giants boast 12 Michelin stars What do five globally renowned culinary superstars and Davidoff's leading Master Blenders have in common? One passion and one mission: to fill people's time beautifully with their exquisite creations.
This year the Toro cigar draws on influences from the Dominican Republic and the Chefs' home countries – Germany, Switzerland, USA, Great Britain and Hong Kong. The result is multi-layered and exquisite, rich and deep in flavour. Liquorice, oakwood, Szechuan pepper and leather give way to the warm intensity of coffee, cumin and chocolate with sweet, spicy undertones and culminate in end notes of eucalyptus and spice.
Its wrapper is from the Dominican Republic and its binder Negro San Andrés from Mexico. The filler is a combination of Dominican (Piloto Visus, Visus, Yamasá Visus, San Vicente Mejorado Ligero) and Nicaraguan (Estelí Visus) tobaccos.